Turkey travel advice - explosion in Istanbul
There was an explosion in Taksim Square in central Istanbul on 31 October 2010.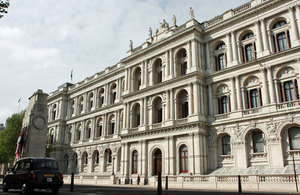 There are no reports of British nationals being involved but we are urgently investigating the situation.
There is a high threat from terrorism in Turkey and a number of terrorist groups remain active in the country.
Terrorist attacks have taken place in the past against both government and civilian targets in major cities such as Istanbul, Izmir and Ankara, and tourist resorts on the Mediterranean and Aegean coasts. Explosive devices have been placed in crowded areas, restaurants, refuge bins, outside banks and hotels and on dolmus mini-buses and trains.
We advise you to remain vigilant in all public areas across the country and report anything suspicious to the authorities.
For more information, see our travel advice for Turkey.
Published 1 November 2010