Turbulent leads joint UK-Indian exercise
Royal Navy submarine HMS Turbulent has led British involvement in the latest annual Anglo-Indian naval exercise, Konkan.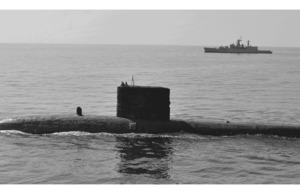 The submarine was joined by support ship RFA Diligence and the maritime battle staff from HMS Excellent in Portsmouth for the week-long exercise in and off Goa.
Making a rare appearance on the surface, hunter-killer submarine HMS Turbulent was watched by the Indian frigate INS Betwa as the Anglo-Indian war games came to an end off Goa.
Turbulent played the part of the hunted during the latest Konkan exercise, which has been run by the two Commonwealth navies since 2004. It is typically staged off the coast after which it's named, but is occasionally held in UK waters.
The 2011 exercise returned to the Indian Ocean with Turbulent - in the middle of an extended east-of-Suez patrol - joined by support ship RFA Diligence and UK maritime battle staff from Whale Island in Portsmouth to make up the British contingent.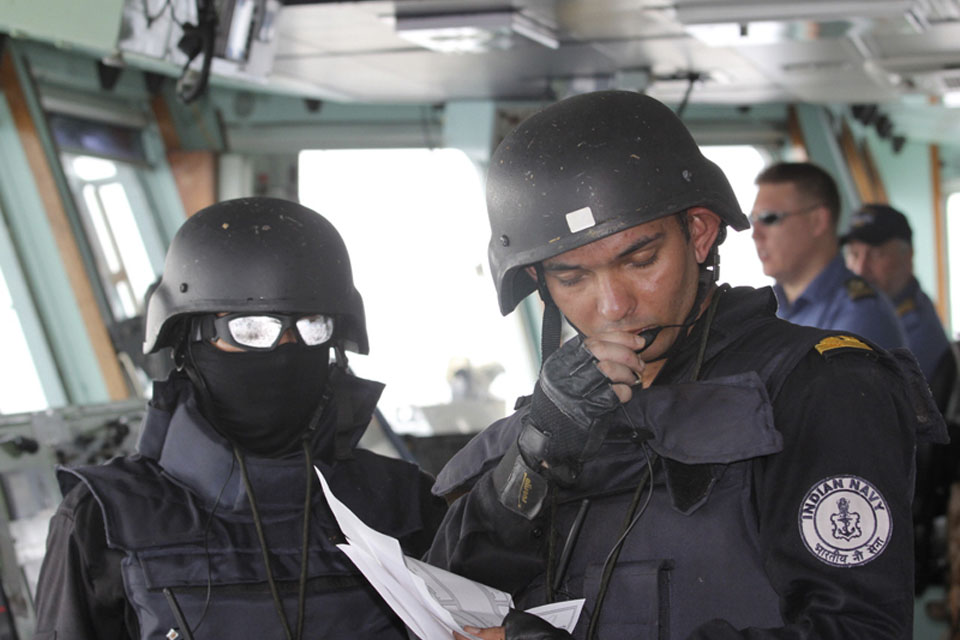 Frigate INS Betwa, diesel submarine INS Shankush, Sea King helicopters and Ilyushin Il-38 maritime patrol aircraft, plus staff officers, were the Indians' principal players.
After some planning and training in Goa, the exercise moved to sea with Diligence and Betwa involved in board and search exercises, while beneath the sea Turbulent and Shankush played a game of hide and seek as the British submarine tried to track down the very quiet diesel boat.
The week-long exercise ended with a major anti-submarine serial as all the air, sea and sub-surface forces were directed against the Shankush as she tried to 'sink' Diligence:
Published 3 November 2011