Press release
Tug boat owner jailed after crew man dies
Tug boat owner of the 'Endurance' given 8 month custodial sentence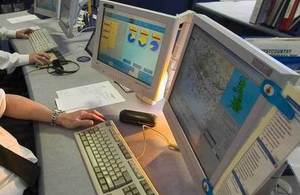 A tug boat owner was today was given an 8 month custodial sentence after his crew member died trying to reattach a tow line in a violent storm.
During today's hearing at Southampton Crown Court, Martin Richley owner and skipper of 9.5m Medway Tug Boat 'Endurance' pleaded guilty to serious offences under the Merchant Shipping Act.
The case related to events on 3 and 4 February 2013. On 3 February 2013 the 'Endurance began to tow a 60ft motor cruiser 'Sirus M' from the River Medway to Brighton on the south coast of England. On board the 'Endurance' was Mr Richley acting as skipper along with Mr Steven Trice acting as the crew. As the 'Endurance' left the Medway Mr Richley was warned by Medway Vessel Traffic Monitoring Station (VTS) that strong winds up to gale force 8 had been forecast. Despite being given this gale warning Mr Richley decided to continue on his journey to Brighton. Mr Richley was also not qualified to carry out this passage and his tug 'Endurance' was licenced only for use in 'favourable' weather conditions.
Shortly before midnight on the 4 February 2013, in gale force winds whilst on route to Brighton the tow line between the 'Endurance' and the "'Sirius M' snapped as they passed Beachy Head and whilst trying to reattach the vessels, Mr Trice fell overboard and was lost.
Dover and Solent Maritime Rescue Coordination Centres coordinated the search. Newhaven and Eastbourne lifeboats battled high seas and violent storm force winds in their attempt to find and rescue Mr Trice.
The search continued for several hours, but Mr Trice was not found. His body was recovered several weeks later.
In passing sentence His Honour Judge Ralls Q.C said
"This was a catalogue of disasters, Mr Richly was prepared to take a chance…. it was a disaster waiting to happen after a series of bad decisions."
Captain Andrew Rudge, MCA Area Operations Manager said;
"This was a tragic incident that should not have happened. Mr Richley should not have accepted to take on the tow as he was ill equipped, unqualified and his vessel was not suitable."
Note to Editors
Martin Richley was charged with being the captain of a vessel put his crew at risk of serious injury/death and as the owner his operations were unsafe under sections 58 and 100 of The Merchant Shipping Act.
Maritime and Coastguard Agency press office
Press enquiries 020381 72222 (Monday to Friday, 9am-5pm)
Outside these hours, for emergency press enquiries only please dial the above number. You will hear a message giving an out of hours pager number.
Published 27 February 2015