World news story
Tuberculosis and possums - top of New Zealand agenda for Owen Paterson
The Secretary of State for Environment, Food and Rural Affairs, Owen Paterson is visiting New Zealand to look at TB control.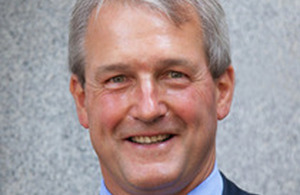 Owen Paterson is meeting New Zealand Agricultural Leaders in Wellington.
While in New Zealand he will travel across the Rimutakas to the Wairarapa to find out how tuberculosis (TB) is controlled in the national dairy herd. He will meet with New Zealand experts including Federated Farmers and the Animal Health Board and visit farms to see the country's much vaunted TB control programme in action.
New Zealand is held up as a worldwide authority on the management and eradication of TB. In Britain where numbers of TB infected cattle are increasing rapidly the key vector for the disease is the Badger.
While in New Zealand, the Minister will also look at New Zealand 's bio-security provisions and the Agri-tech industry. He will also be meeting with key New Zealand cabinet ministers.
Published 12 April 2013