News story
Trustees reappointed to The Theatres Trust
The Secretary of State for Culture, Media and Sport has agreed to reappoint 5 Trustees for a second term as members of The Theatres Trust.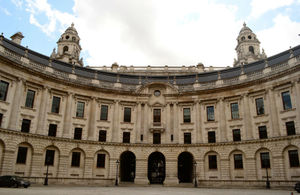 Biographies
Nicholas Allott OBE
Managing Director of the Cameron Mackintosh Group of Companies. Chair of the Soho Theatre; and a director of the Roundhouse Trust, the Oxford School of Drama, the Mackintosh Foundation, Julie's Bicycle and Tickets for Troops. Member of the Mayor of London's Cultural Strategy Group and the panel to select the UK City of Culture 2017.
Ruth Eastwood
Currently CEO of Blackpool Grand Theatre. She has worked as a freelance arts management and organisational development specialist. From 2006-09 she was Chief Executive of Leicester Theatre Trust and from 1997-2006 of Poole Arts Trust. She has worked in touring, presenting and producing theatres from Hull Truck to the Royal National Theatre.
Oliver Goodwin
Consultant Barrister with Keystone Law. With over 25 years' experience of planning law, he advises both the public and private sectors, with a particular focus on major urban regeneration schemes.
Jerrold Katzman
Managing Director of Nederlander International Limited, and also International Consultant to Dentons, and also Chairman and CEO of MLC International Limited. A New York Attorney-at-Law and a Solicitor to the Supreme Court of England and Wales.
Judith Mellor OBE
Currently she is a board member of Graeae. Until recently she was on the Board of the Bush Theatre, and previously chairman of Northampton Theatres Trust. She was awarded an OBE in 2008 for her contribution to the arts and voluntary sectors.
All Trustess will be reappointed for a term of 3 years, from 7 February 2014 to 6 February 2017.
Published 3 April 2014