News story
Trust told to take action over patient waiting times at Stepping Hill Hospital
Stockport NHS Foundation Trust has been required to make improvements at Stepping Hill Hospital to ensure patients are seen more quickly in A&E, following intervention by Monitor.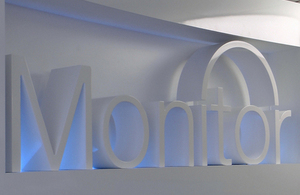 Despite making some progress to improve A&E waiting times, the trust has failed to fully deliver the changes that were agreed last year and Monitor has therefore told the trust to make improvements.
Monitor has imposed a further licence condition on the trust that would enable it to take further action if the board does not demonstrate it is dealing promptly with the issues that arise on behalf of its patients.
The trust will receive expert help to improve its A&E performance after breaching the national target to see 95% of patients within 4 hours 10 times in the last 3 years.
The trust commissioned a review of how it is run and has designed an action plan to deal with the issues the review identified. The leadership must now deliver this to ensure that the board is working effectively, meaning the trust is able to address issues quickly.
Frances Shattock, Regional Director at Monitor, said:
Patients have been waiting too long to be seen in A&E and the trust leadership must tackle this long-standing problem.

The trust has come up with a plan to cut waiting times on behalf of its patients which it must stick to and we will ensure that they get expert support to help them to do this.
The regulator will continue to scrutinise the trust's performance and will take further regulatory action if necessary.
Published 8 August 2014