Troops of HERRICK 14 prepare for Afghan deployment
Hundreds of Service personnel are currently engaged in a training exercise on Salisbury Plain in preparation for the next tour of duty in Afghanistan.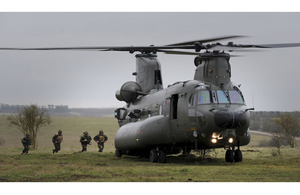 Troops from all three Services have come together this week ahead of Operation HERRICK 14 which will be led by Headquarters 3 Commando Brigade Royal Marines, supported by elements of 7th Armoured Brigade, when they take over from 16 Air Assault Brigade this spring.
As the next brigade to take on the role of Task Force Helmand, personnel have been intensively training, preparing for the unique challenges that Afghanistan presents.
Training on Salisbury Plain is one of the final preparations that the force will make before deployment in April 2011. Training has been ongoing for some 18 months and has already involved troops undergoing specialist training in facilities as far and wide as Germany, Borneo, Canada, the USA and Kenya.
However, this week has seen the first in a series of exercises that the whole brigade will perform. Not only are they training to work together as a brigade, they will also be training with Afghan National Security Forces personnel and ISAF coalition troops, honing their skills, ready to form a seamless partnership when on operations in Afghanistan.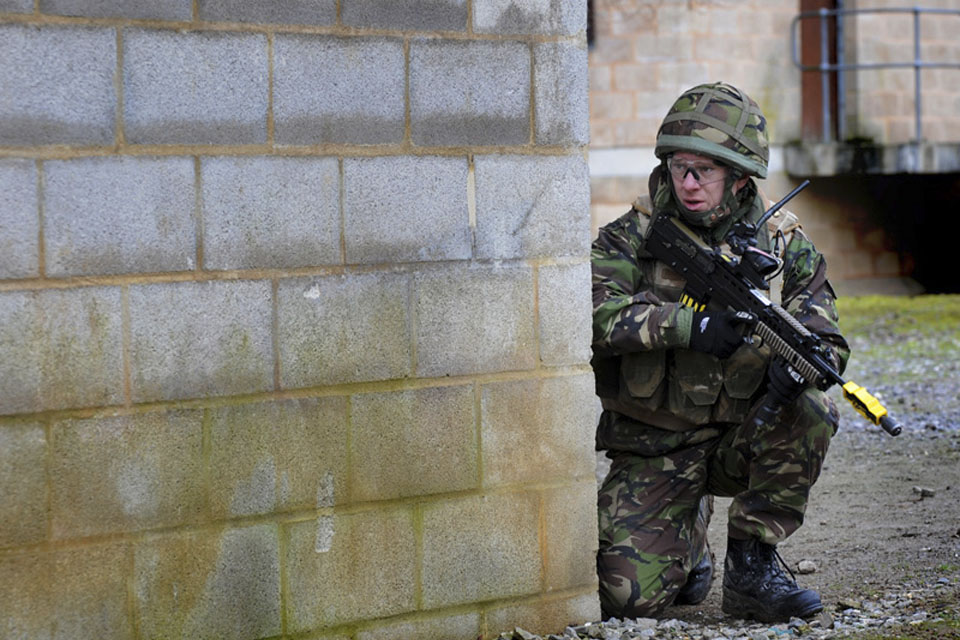 Brigade Commander, Brigadier Ed Davis, said:
There are six-and-a-half thousand men and women from across the Services who will be deploying out to Helmand in April. The vast bulk and the core of Task Force Helmand come from 3 Commando Brigade Royal Marines and this will be our fourth deployment to Afghanistan - the first brigade to have actually deployed four times.
The training we have gone through has been second-to-none. It has been subjected to constant improvement since 2006; there has been lots of investment and lots of sophisticated processes to make sure the lessons that have been learnt on the battlefield are being transferred into the training that we have gone through.
Our purpose when we go to Afghanistan will be to set the conditions for the transfer of security responsibility from Task Force Helmand and ISAF to the Afghan National Security Forces.
In this we will be very lucky in the fact that we will be inheriting an AO [area of operations] which is showing tangible progress and has done so over the last few months, building on the work and sacrifice of the previous brigades since 2006.
I am very clear that I have all the equipment and have had all the training to do all that is asked of me and my brigade. I am very confident that my people are ready and resolute to deliver this important national security objective.
Defence Secretary Dr Liam Fox visited Salisbury Plain to see the troops demonstrate their skills and the equipment they will take with them to the country. He said:
I am always impressed by the standard of training and the level of preparation of our Armed Forces and today is no exception. 3 Commando Brigade are exceptionally well prepared for the tasks they will undertake.
They are already well used to working with troops from other forces, including Afghan personnel with whom they will be working very closely as we prepare to hand over responsibility for the security of Afghanistan to its own government.
One of those deploying is Marine Dane Tyler of the Commando Logistic Regiment Royal Marines. Marine Tyler is a Mastiff operator who will be part of a unit tasked with providing forward-based troops with their essential combat and reconstruction supplies.
About to embark on his first tour of Afghanistan, Marine Tyler said:
I can't wait, I'm full of excitement and just want to get out there and get the job done. The training has been second-to-none.
I feel fully prepared, as I think everyone does. We have had Pashtu courses and a good insight into the culture. I think we are in a perfect situation; everyone is highly trained and ready to deliver.
Meanwhile, Lance Corporal David Kearns of the Royal Military Police will be on his second tour of duty in Afghanistan.
Lance Corporal Kearns said:
We will be training the ANP [Afghan National Police] in and around the Lashkar Gah area and then deploying out with them to their respective FOBs [forward operating bases], checkpoints or locations.
I was previously deployed to train the ANP in Musa Qal'ah on HERRICK 9 and, if the training here is anything to go by, which has come on leaps and bounds, I expect things to be a lot more squared away than when previously we were out there. Obviously the battle rhythm changes and we have to change with it. I'm looking forward to it.
Following this final sequence of training many of the soldiers, airmen, marines and sailors that form HERRICK 14 will go on a brief period of pre-tour leave while elements of the headquarters staff travel to the US to make final preparations with their American allies.
Published 28 January 2011