News story
Troops hone their skills on Salisbury Plain
From rifles to rockets, soldiers experienced the entire spectrum of operational training whilst on a recent exercise on Salisbury Plain.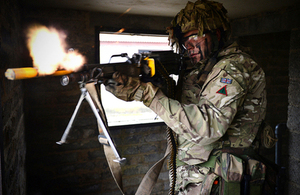 The troops of 4th Regiment Royal Artillery recently completed a 2-week firing camp on Salisbury Plain, having returned from a third tour of Afghanistan last April.
Exercise Sunderland Dagger, which included 2 gun batteries using the L118 light gun, gave the soldiers the opportunity to prove that they are ready to carry out their role within the British Army's Adaptable Force, which requires them to be able to engage in the full range of operations from peacekeeping to conventional high tempo warfare.
More than 300 soldiers from the regiment were put through their paces in a number of training activities ranging from practising with small arms to their core role – firing artillery. The varied training also included urban operations, casualty evacuation and a 'march and shoot' competition.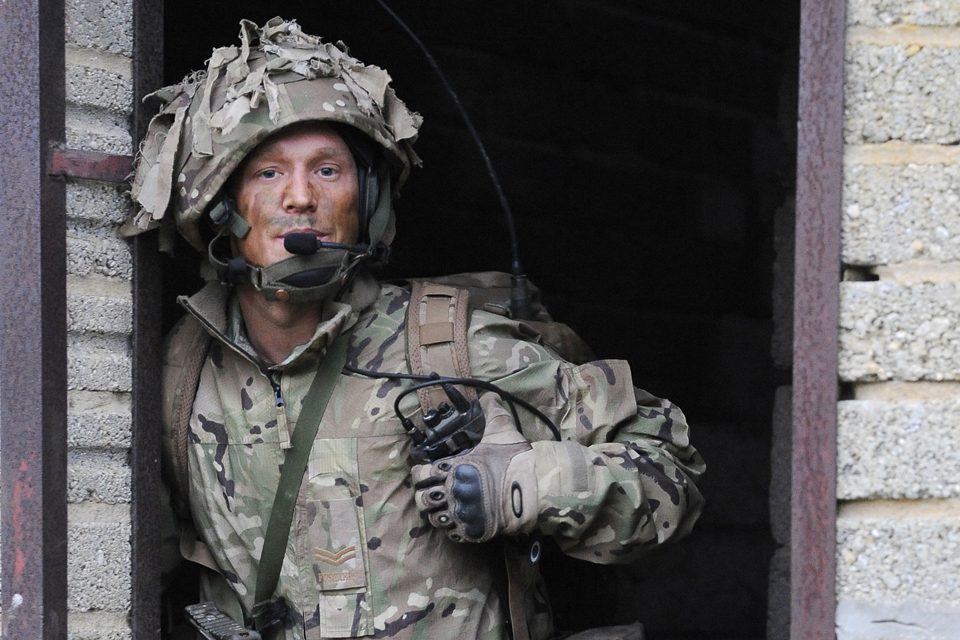 Lieutenant Colonel John Catto, commanding officer of 4th Regiment Royal Artillery, said:
Salisbury Plain provides us with unique training benefits and enables excellent gunnery training. It offers a demanding environment to ensure that all our soldiers are fully prepared for future operations.
Salisbury Plain Training Area is maintained by the Defence Infrastructure Organisation (DIO), which delivers the training service, enabling defence training users to live, work, train and deploy at home and overseas.
Lieutenant Colonel Mark Hiskett, Principal Training Safety Officer, DIO Service Delivery Training South West, said:
Salisbury Plain is a unique training area which offers a wide range of facilities. We are proud to be able to offer the environment and facilities that support our military personnel during their training and which helps them to prepare for future operations.
Published 6 February 2014