Troops give Afghan kids kites
Having suppressed insurgent activity in an Afghan village with frequent joint patrols, British and Afghan troops are now handing out kite kits to local children to help build relationships with the community.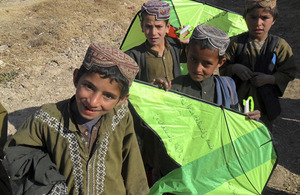 Often on their joint patrols in the newly-secured Afghan village of Popalzai in Lashkar Gah district, British and Afghan troops carry items such as notebooks, pens and Afghan flags which they hand out to appreciative locals. Now they are handing out kites which have gone down a storm with youngsters.
While the gifts are handed to the children, some of the troops chat to local adults, gaining valuable information and developing key contacts, while others help the children to build the kites and teach them how to fly them.
The patrols are carried out by soldiers from the Afghan National Army and their partners from The Royal Highland Fusiliers, 2nd Battalion The Royal Regiment of Scotland (2 SCOTS).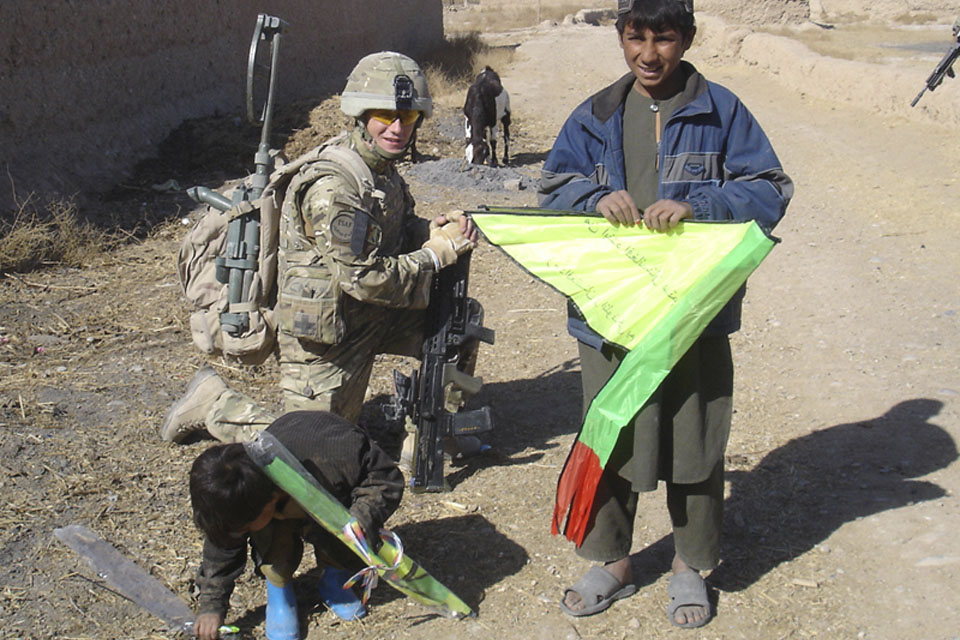 Colour Sergeant Roddy Weir said of a recent patrol:
Before long the soldiers were sharing a laugh and a joke with the local children. The kids were thrilled to receive the kites and almost overwhelmed the soldiers who were showing them how to put them together.
It was a strange experience for most of the young soldiers - it's not often you deploy on a foot patrol only to find yourself playing with kites and entertaining the local children!
Lieutenant Erik Smith added:
This was a fantastic sight and real evidence of progress in Helmand province. Sights like this are becoming increasingly common and, as the confidence of people and communities gets stronger, there is nothing the insurgents can do about it.
Even in areas that were previously contested, children can now approach the ISAF and Afghan forces without fear.
Published 3 February 2011