News story
Troops get innovative on Salisbury Plain
Troops from the Queen's Royal Lancers (QRL) stepped into their leaders' boots as part of an innovative training exercise on Salisbury Plain.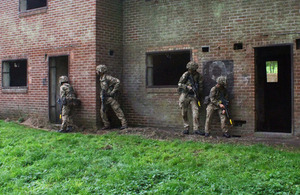 The month-long Exercise Fondouk Lancer 13 saw troops carrying out training roles a rank above their own as manoeuvres tested the ability of troops and squadrons to carry out both mounted and dismounted reconnaissance tasks.
With a squadron soon to be part of the British Army's interim lead armoured battle group, and with an upcoming tour to British Army Training Unit Suffield in Canada for the regiment next summer, this training was vital in confirming the firm foundations of reconnaissance soldiering after QRL's success in Afghanistan during Operation Herrick 17.
Over 300 soldiers and some 40 Scimitar and Spartan tracked reconnaissance vehicles took part in the exercise, which comprised both mounted (in-vehicle) and dismounted (on foot) phases.
Troops were taught on a range of subjects, from route reconnaissance patrols to observation posts, with time allocated for rehearsals prior to putting into practise what they had learnt.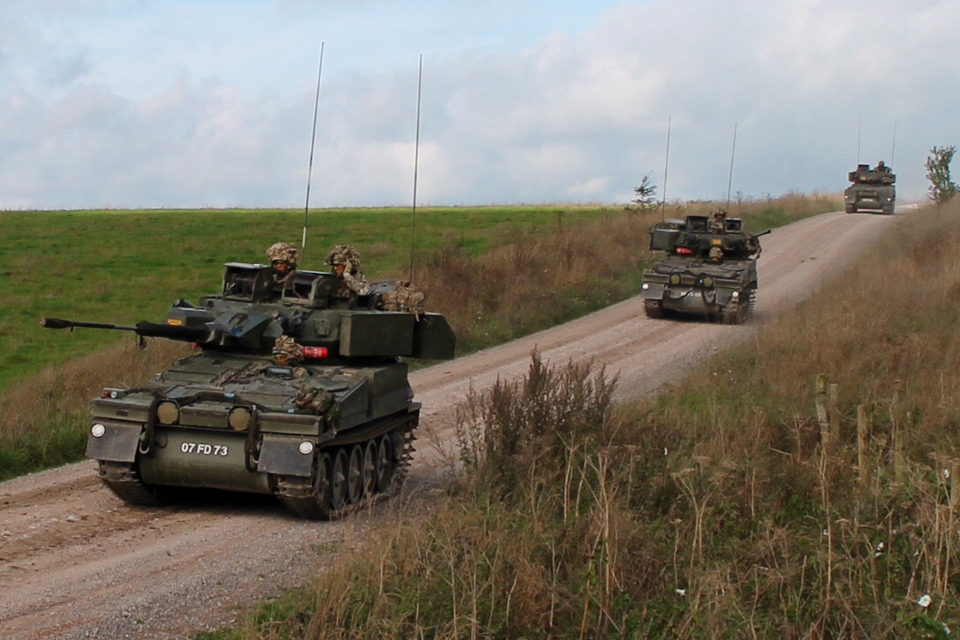 Troops also received innovative training that was designed to challenge them, as well as giving them the experience of working at the next level. It also allowed them to understand the challenges that the next-in-command face.
In addition, soldiers took part in original troop-versus-troop exercises, designed to make training competitive and more exciting.
Major Alex Bowie, Officer Commanding D Squadron QRL, said:
The exercise has been fantastic. We have been practising some core reconnaissance skills and have put all of the troops through their paces in new, and what we believe are innovative, ways.

We've made the training different to what the troops may have been accustomed to to really test the soldiers, but also to ensure that they remain receptive and learn. We couldn't have asked for more from Salisbury Plain Training Area – it has provided the perfect backdrop for all this to take place.
The soldiers were also challenged in delivering core skills in novel ways. Netheravon Airfield was selected as a target for the observation post phase.
The exercise took place over Salisbury Plain, from Warminster to Bulford, and used locations such as Copehill Down, Westdown Camp and Imber village for both real-life support and for delivery of the training scenario.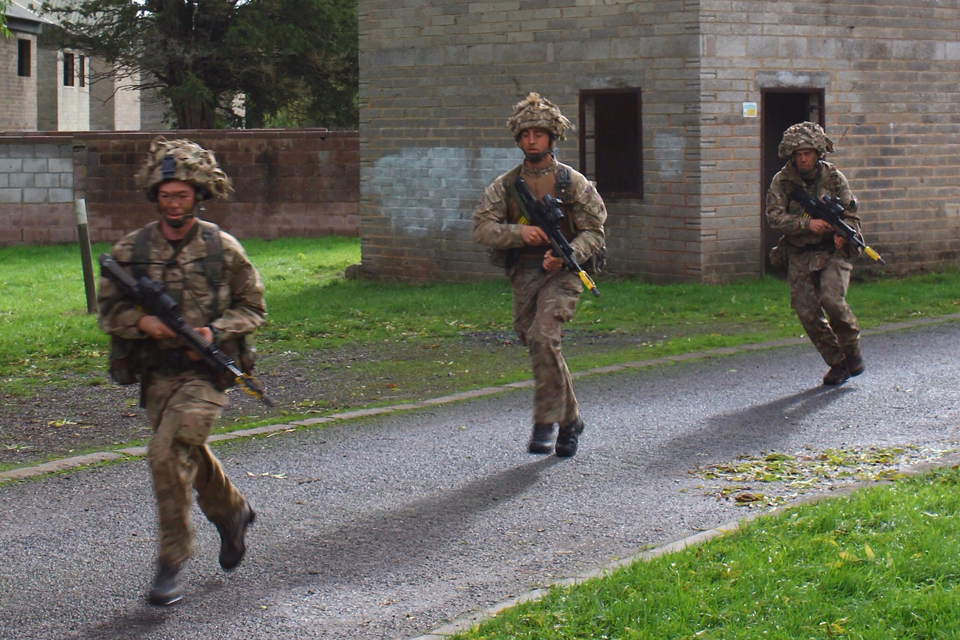 Lieutenant Colonel Mark Hiskett, Principal Training Safety Officer, Defence Infrastructure Organisation (DIO) Operations Training South West, said:
DIO's priority is to support our Armed Forces as they prepare for operations. Salisbury Plain is a large and diverse training area and is ideal for exercises such as Fondouk Lancer 13.

We are pleased to be able to offer the environment and facilities that enable our military personnel to hone their skills in new and innovative ways.
Salisbury Plain Training Area
Salisbury Plain Training Area is maintained by the DIO, which delivers the training service, enabling defence training users to live, work, train and deploy at home and overseas.
At over 38,000 hectares (94,000 acres), Salisbury Plain is the UK's largest training area and offers first-class and diverse training facilities to enable the British Army to meet its training requirements to prepare for operations worldwide.
Published 8 November 2013