News story
Triennial review of VisitBritain and VisitEngland announced
Tourism agencies reviewed as part of wider Cabinet Office work on non-departmental public bodies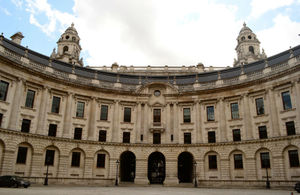 The Department for Culture, Media and Sport has today announced a triennial review of tourism agencies VisitBritain and VisitEngland as part of the standard requirement by the Cabinet Office for all Government departments to review their agencies and non-departmental public bodies (NDPBs) at least once every three years. Announced through a Written Ministerial Statement laid in Parliament, the triennial review will ensure that the agencies are still needed and are complying with principles of good corporate governance.
The two stages of the are:
Stage one: to examine whether there is a continuing public need for all functions performed by VisitBritain and VisitEngland and if so, to determine if they should deliver them or if there is an alternative delivery model.

Stage two: to look at the control and governance of the each organisation to make sure they are complying with recognised governance principles and delivering their functions effectively and efficiently.
The review team will be led by Mark Fisher CBE, a Director of Social Justice at the Department for Work and Pensions and the findings are expected to be published later this year.
Further information
If you would like to comment on Stage one of the process please use following email address: VBVE.TriennialReview@culture.gsi.gov.uk
The deadline for comments will be 31 October 2014. Please accept an automated response as a receipt of your email as individual responses will not be sent.
Published 22 July 2014