News story
Treatments for babesiosis in dogs
Availability of treatments for babesiosis in dogs including importation.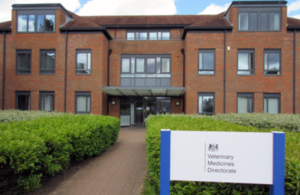 The VMD is aware of recent reports of babesiosis in dogs and the potential concerns about the availability of treatments.
At present, there is no Veterinary Medicinal Product (VMP) authorised in the UK for the treatment of babesiosis in dogs; therefore, treatments must be prescribed in accordance with the provisions made by the cascade. This may require use of a VMP authorised for babesiosis treatment in a different species or, if necessary, importation of an EU authorised treatment for babesiosis in dogs.
Under the provisions of the cascade, vets may choose to use Imizol 85 mg/ml Solution for Injection (active substance imidocarb), by Intervet, which is authorised in the UK for the treatment and prevention of bovine babesiosis (Babesia divergens). If, based on the vets' professional judgment, this treatment is not suitable for a particular patient, then an alternative VMP can be imported instead.
Products exist across the EU which vets may apply to import through the special import scheme. These include (but may not be limited to) imidocarb containing products similar to Imizol such as Carbesia (MAH include MSD Animal Health), which has dogs as a target species and includes dosing information for dogs.
Email importcert@vmd.defra.gsi.gov.uk for queries related to importation and quote 'treatment for babesiosis in dogs' in the subject line.
Published 13 May 2016