Treasure and Portable Antiquities Scheme reports unearth fascinating finds
Silverdale Viking Hoard just one of many interesting public discoveries.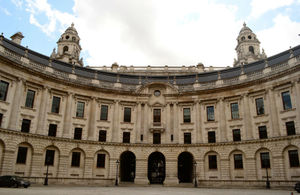 The Treasure Report launched today reveals 778 reported cases in England, Wales and Northern Ireland during 2009, while The Portable Antiquities Scheme Report highlights a further 157,188 recorded finds in 2009/2010.
 
The launch of these Reports provides the perfect opportunity to celebrate the Silverdale Viking Hoard (pictured), which was discovered in North Lancashire earlier this year by Darren Webster, a local metal-detectorist.
The Hoard is one of the most important finds currently undergoing the Treasure process.
 
Other recent key finds include a selection of objects from a Bronze Age Hoard discovered near Lewes which include 'Sussex loop' bracelets. One of the most important objects recorded by the PAS in 2010 was a lead spindle whorl inscribed with Norse runes which was found by Denise Moncaster at Saltfleetby, Lincolnshire.
 
"The Portable Antiquities Scheme and the Treasure Act 1996 are a great success," said culture Minister Ed Vaizey. "Both are helping to enrich museum collections with the most important archaeological discoveries being acquired for the nation."
Public finds
The Portable Antiquities Scheme (PAS) is a voluntary scheme (managed by the British Museum) to record archaeological objects (not necessarily Treasure) found by members of the public in England and Wales. Every year many thousands of objects are discovered, by metal-detector users, people out walking, gardening or going about their daily work.
 
The PAS website now features over 750,000 finds from across England and Wales.
Further information
Published 19 December 2011