News story
Travelodge announces major new expansion as Chancellor visits Birmingham
Travelodge set to create more than 3,000 jobs across the UK as it looks to boost its estate by opening more than 150 new hotels over the next 8 years.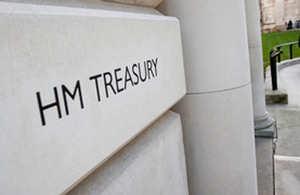 This will equate to 20 to 25 new hotels opening per year. The news comes on the back of confirmation of at least 400 new jobs at Travelodge this year with the opening of 15 new hotels across the country, an investment of nearly £100 million.
The Chancellor visited Travelodge's Birmingham Airport hotel to hear from staff at the company following a speech he made earlier with the Prime Minister where they set out their 6-point long term economic plan for the Midlands in 2 major speeches.
There, the pair announced that a key cornerstone of that plan is to make the Midlands an Engine for Growth by backing the area's core strengths, including supporting tourism and visitors to the region.
The Midlands has seen a rapid increase in tourism and between 2012 and 2013 the Midlands saw an increase of nearly half a million visitors generating over £3.5 million extra spending for the local economy. Among other measures to welcome more visitors to the region, the Chancellor committed £1 million to support the transformation of Shakespeare's house New Place in Stratford upon Avon.
Travelodge's expansion is not only reliant on tourists, as increased demand from business customers has also boosted growth.
Chancellor of the Exchequer George Osborne said:
Our Long Term Economic Plan for the Midlands is to make the area an Engine for Growth by backing business and supporting growth. The expansion of a great British brand like Travelodge within a growing hotel and leisure industry in the UK, is fantastic news, which means thousands of new jobs and economic opportunities for people.
Peter Gowers, Travelodge Chief Executive said:
We are well underway with our plans to build new Travelodge. We're investing more than £100 million in modernising our hotels for our customers and we now have 87% of guest rooms upgraded to our new look. In 2015 we are opening 15 new hotels, creating 400 new jobs and extending our network still further.

With our modernised hotels and unbeatable value, we are well placed to serve the rapidly growing demand for low-cost travel. We see the potential for more than 150 further hotels across the UK and look forward to creating more great places to stay and thousands more jobs over the years ahead.
Published 12 February 2015