Press release
Travellers urged to check holiday protection options
Travellers should consider what sort of cover they might need if their operator goes out of business.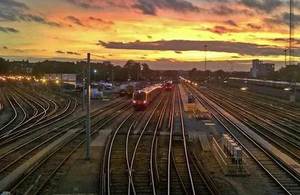 Travellers planning a last-minute summer break or turning their attention to next year's holidays are being urged to do their research and consider what sort of cover they might need if their operator goes out of business.
Over 30 million holiday flights depart from the UK each year, with very few holiday-makers ever affected by a travel company failure. The government is actively considering how to ensure the ATOL holiday protection scheme remains relevant to today's travel market and expects to outline its decision soon.
Aviation Minister, Theresa Villiers, said:
While the vast majority of holidays pass without any problems, we have recently seen the anxiety and difficulty the failure of a travel operator can cause.

Today's (26 August 2010) holiday market works in such a variety of ways, it can be very difficult to know whether and how your trip might be covered. This is why we are taking the need to update the ATOL scheme very seriously.

We are working right now on what can be done to make the scheme better suited to today's holiday industry and improve the clarity of the scheme so passengers are fully aware of whether they're covered or not.

In the meantime, anyone who wants to protect their money should look at the information on the DirectGov website and do their homework before booking their holiday.
Under the ATOL scheme, travellers who book package holidays are entitled to a refund if they have not already travelled, or are brought home free of charge if abroad at the time of insolvency. Those who are not ATOL-protected can take other steps to help protect their trips, such as taking out specific travel insurance or booking with a credit card. These options are all explained on the DirectGov website.
Notes to editors
An estimated 37,000,000 people fly abroad on leisure trips each year
The Air Travel Organisers' Licensing (ATOL) scheme is administered by the CAA and protects passengers of package holidays by air in the event of a travel company insolvency - the scheme meets a European requirement and ensures that customers abroad are brought home at the end of their holiday, and that those yet to travel are reimbursed
Further information about options for protecting holidays
Aviation and maritime media enquiries
Media enquiries 020 7944 3021
Out of hours media enquiries 020 7944 4292
Switchboard 0300 330 3000
Published 26 August 2010