News story
Travel tips for cricket fans in India
Guidelines for British nationals who intend to visit India for the England cricket tour in late 2012, early 2013.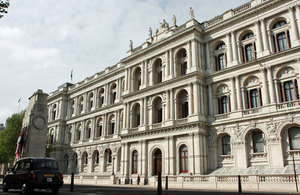 Between now and 28 January 2013 the England Cricket team will play four test matches, two T20 games and five one-day internationals in India. If you are one of the large number of British fans planning to visit India to watch the games, here are some tips to help you enjoy a trouble-free trip.
Passports and visas
Ensure you have comprehensive travel insurance
Always carry copies of your passport and Indian visa with you
When you leave India - unless you're travelling to a neighbouring country - you will receive a stamp in your passport indicating that you cannot re-enter India for two months
Local laws
Avoid illicit drugs and excess alcohol - there are severe penalties, including prison sentences, for all drug and alcohol related offences in India
Mobile phones are allowed, but is illegal to bring a satellite phone into India without prior permission from the Indian authorities - you will face imprisonment and/or a large fine if you do so
Money
There are ATMs in all major cities
The Indian Rupee is the preferred currency
Never trade currency with strangers
All banks will change either US Dollar or Sterling currencies and allow Visa and Mastercard cash withdrawals
Watch your money - crowded events always involve a risk of pick-pocketing
For more information, check out our travel advice for India or this advice from our Indian High Commission.
Published 2 November 2012