News story
Travel advice update: Mali
Following an attack on four tourists on 25 November 2011, in which one was killed and three others kidnapped, the Malian authorities have evacuated all foreign tourists from Tombouctou.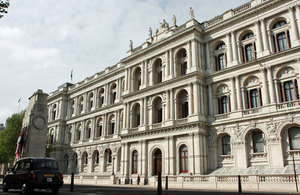 The Foreign Office continues to advise against all travel to the northern provinces of Mali.
This includes the provinces of Kidal, Gao, Koulikoro (north of Mourdiah), Segou (north of Niono), Tombouctou (including the city of Tombouctou (Timbuktu)), Mopti, and areas bordering Mauritania east of Nioro in the Kayes province.
See our travel advice for Mali for more information.
Published 29 November 2011