World news story
Travel advice for the Europe League Qualifiers, Rijeka
Travel advice for British football fans travelling to Rijeka for the Europe League Qualifiers second round on Thursday 16 July 2015.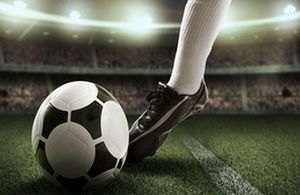 Entry requirements and travel insurance
British citizens do not need visas to enter Croatia. Your passport should be in good condition and remain valid for the duration of your stay. You should take out comprehensive travel insurance in addition to bringing your European Health Insurance Card (EHIC). The EHIC will give you access to Croatian health care if you have an accident or suddenly fall ill. You will receive the necessary emergency treatment and medical care at reduced cost. However, it does not cover costs such as medical repatriation, extra costs for accommodation or tickets in case you are not fit to travel, or cover stolen property.
Getting to the stadium
Detailed information of the stadium. Address: Pulska ul. 30, 51000, Rijeka, Croatia +385 51 261 017
For information on rail travel visit Croatian Railways, bus travel information is available at Zagreb Bus Station and Rijeka Bus Station.
Passports
If your British passport is lost or stolen whilst in Croatia, please contact the British Embassy for advice on how to get an Emergency Travel Document (ETD). Visits to the Consular Section are by appointment only. British Embassy Zagreb, Ivana Lučića 4, 10000 Zagreb, Tel: +385 1 6009 100, Email: Zagreb Consular. When you come to your appointment, you must bring with you the following:
1 passport photograph (colour)
police report if the passport has been lost
travel itinerary or flight tickets (print-out)
the fee
Local tourist info available through the Croatian Tourist Office. The number for the emergency services in Croatia is: 112.
More information
As well as this advice, please read the Travel Advice for Croatia.
Published 13 July 2015