News story
Travel advice for the Commonwealth Games, New Delhi
If you're going to the Commonwealth Games in New Delhi, check our travel advice for essential information on making the most of your stay in India.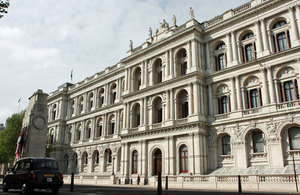 The Commonwealth Games begin in New Delhi on 3 October.
We have put together advice on preparing for your journey, and things to look out for once you arrive, including tips on getting about in New Delhi.
We will be updating our travel advice during the two weeks of the Games, so check our Commonwealth Games page for the latest information.
You can find more general information in our travel advice for India, including entry requirements, security, local laws and health.
Published 21 September 2010