News story
Travel advice: Bushfires in Australia
British nationals in Australia should be aware of the risk of bushfires and check local state authorities for information.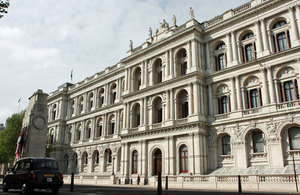 Numerous bushfires have been burning across New South Wales, Tasmania, Victoria and southern Queensland in south east Australia this week, destroying over 120 houses, hundreds of thousands of hectares of land and triggering town evacuations. Areas near a holiday resort in central Australia were also affected by a bushfire.
The fires follow days of high temperatures and the extreme heatwave and dangerous fire conditions are expected to continue in coming days.
We advise British nationals travelling in Australia to check with local state authorities for the latest bushfire information: Victoria, South Australia, New South Wales, Tasmania, Western Australia, Northern Territory, and the Australian Capital Territory Fire & Rescue.
Further information
Follow the Foreign Office travel advice on twitter @fcotravel
Published 10 January 2013