Press release
Transport statistics 28 June 2012
Road statistics for casualties, traffic, tests and free flow speeds for 2011.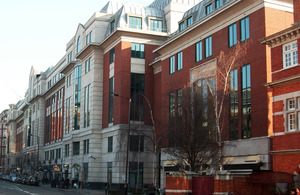 The Department for Transport has published the following transport statistics on:
See the statistics web pages for details on all recent transport statistics releases.
These official statistics are published according to arrangements approved by the UK Statistics Authority.
Press enquiries: 020 7944 3066
Out of hours: 020 7944 4292
Public enquiries: 0300 330 3000
Published 28 June 2012