Transforming Service family homes in Hounslow
Service personnel and their families in Hounslow, West London are settling into newly refurbished homes delivered by Defence Infrastructure Organisation (DIO) as part of an ongoing £7.8 million upgrade project.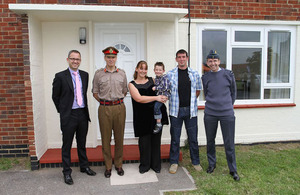 Working with industry partner MODern Housing Solutions (MHS), DIO is completely refurbishing 117 two and three bedroomed Service family homes at Cavalry Barracks.
The 12-month project ends in December, but some 75 properties have already been refurbished, with 48 families now enjoying the benefits of living in modernised energy efficient houses.
Cavalry Barracks provides accommodation for Service families stationed with the Guards Regiments. With most soldiers away from home for long periods of time, either training or on operational duty, providing a welcoming home environment plays an important part in supporting their families.
Major General George Norton CBE, General Commanding London District said:
I was hugely impressed by the transformation of the properties in Beavers and Cavalry Crescent. I very much hope that this estate will form the core of the Welsh Guards family community in Hounslow.'
Originally built in the 1960s, the houses were stripped out in order to replace, refit and in some cases redesign the internal living areas.
Improvements include new kitchens; new bathrooms with thermostatic showers; new roofs with better loft insulation; new curtains, carpets and flooring; redecoration; and the replacement of internal doors. Security has been improved with new windows and doors, whilst the upgraded properties now have new energy-efficient central heating and have been re-wired.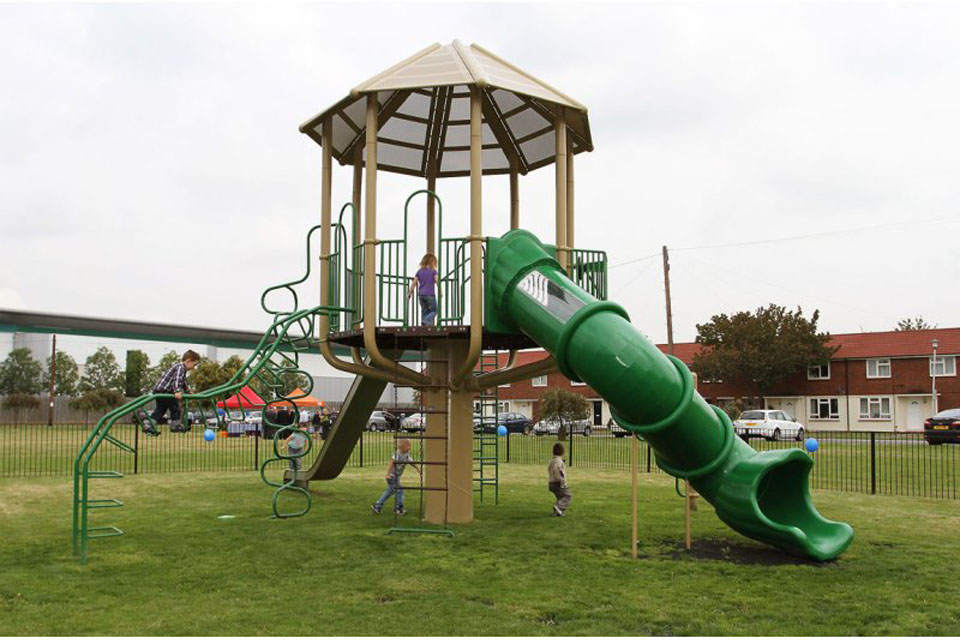 To complete the transformation of the area and meet the needs of residents, a new play park has also been installed with a range of play equipment suitable for younger children along with more adventurous play equipment for older children.
Major Philip Hacker, SO2 G1 Ops Gen, London District added:
I believe that this kind of holistic regeneration of a Service family estate is vital as it pulls the community together. It is wonderful to hear that the Army Welfare Service and other welfare organisations, MHS, DIO and the local schools are working together towards developing a thriving community that Service families can enjoy and be proud of.
Local Service family residents Lance Corporal Paul and Mrs Sarah Bell said:
This is the best move we have had so far. The houses look lovely and the interiors are fantastic.
Air Commodore Alan Opie, Head of DIO Operations Accommodation said:
DIO's top priority is to support our Armed Forces and their families. I am really pleased with what I have seen in Hounslow and I truly believe it is what we are aiming to achieve. We have demonstrated here the real difference that carefully planned and good quality improvements to our housing can make to the quality of life of Service families.
Published 22 September 2011