World news story
Trafalgar Square Christmas Tree is cut
Lord Mayor of Westminster Councillor Sarah Richardson and Mayor of Oslo Fabian Stang cut the Norwegian spruce for Trafalgar Square.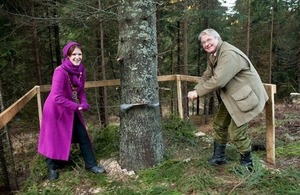 The Norwegian spruce which is destined to stand proudly in London's Trafalgar Square this Christmas was felled in the Oslo forest on 19 November. The 55 year old tree, a grand 20 metres tall, was cut by the Lord Mayor of Westminster, Councillor Sarah Richardson, and the Mayor of Oslo, Fabian Stang, in a traditional ceremony. The two mayors were joined by children from Svendstuen skole, the local school, and Oslo International School who sang carols is Norwegian and English before the tree was felled.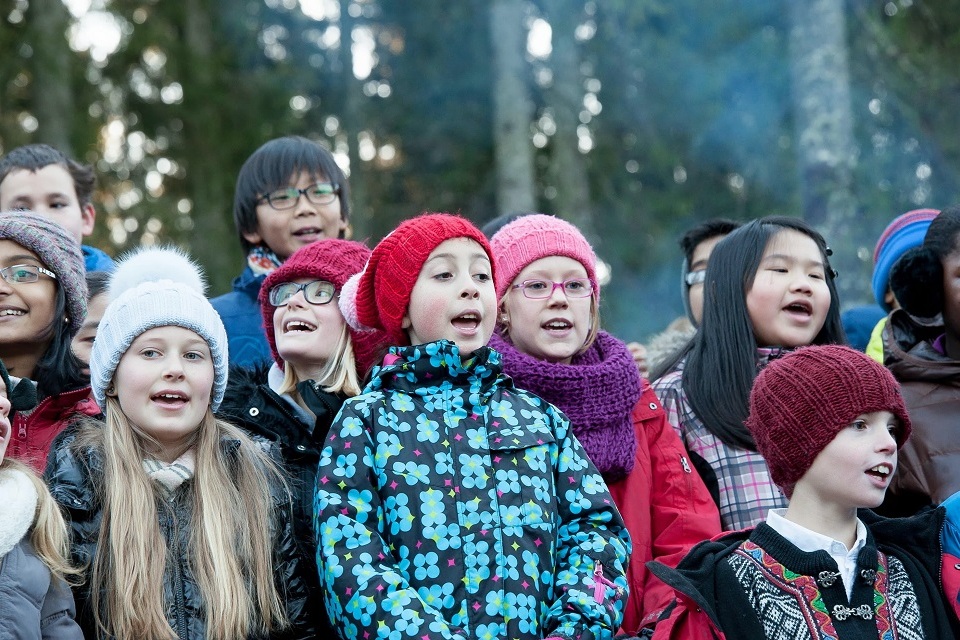 The ceremony, which has happened annually for 67 years, was this time followed by a tea party at the British Ambassador's residence attended by sixty children. There they took part in a tree-decorating competition which was judged by the Lord Mayor of Westminster and the British Ambassador, Jane Owen.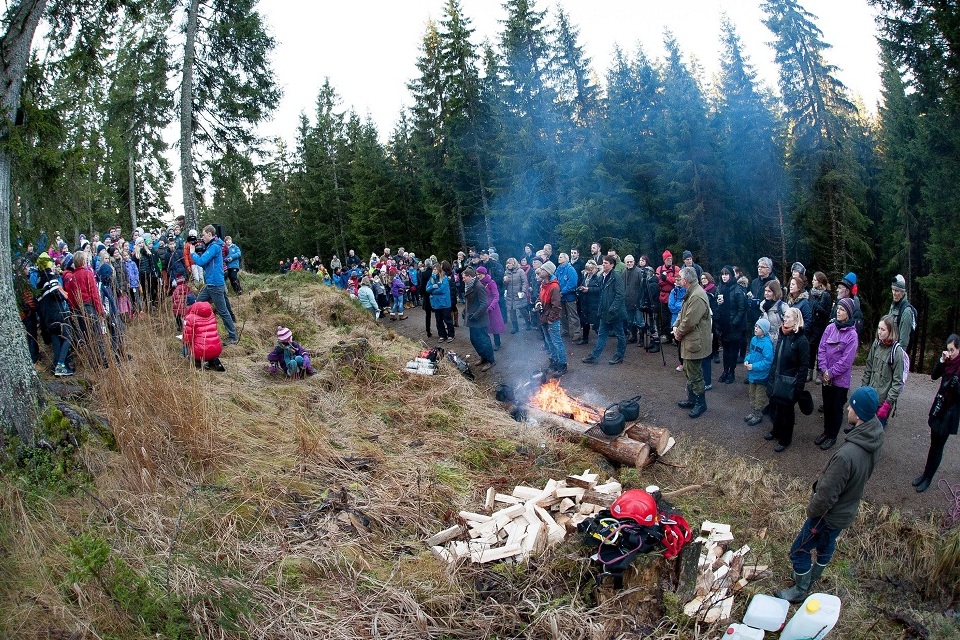 The Trafalgar Square tree is an annual gift from the City of Oslo to the people of London as a mark of thanks for Britain's support during the Second World War. It was first sent to Britain in 1947 and has come to symbolise the close friendship between the two nations. This year's tree, traditionally named "The Queen of the Forest" was selected from a sustainable forest on the northern outskirts of Oslo by Oslo City Council's forestry department.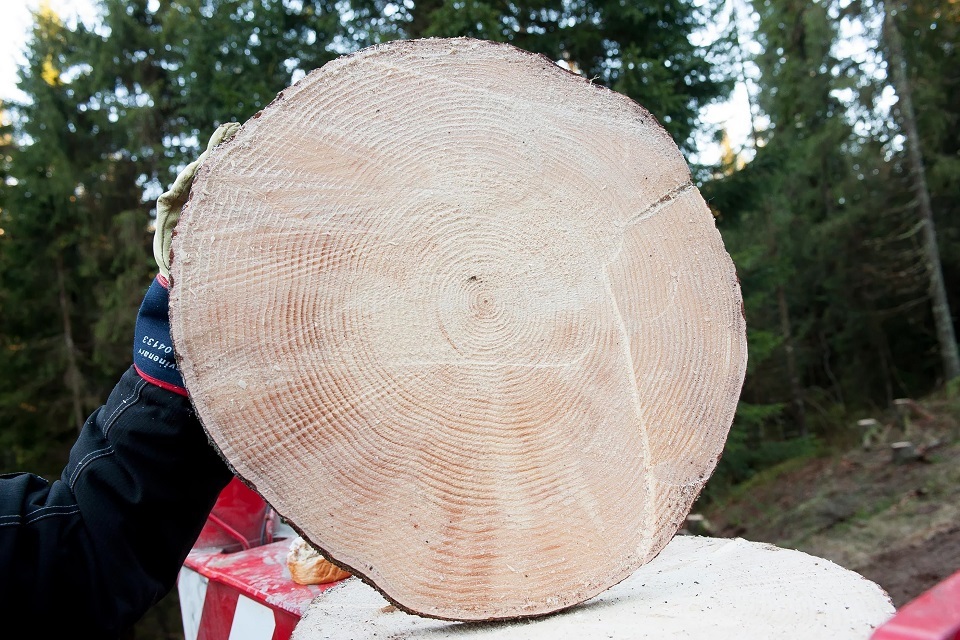 The tree has now embarked on a 700-mile journey by boat and lorry from Oslo to London, and is due to arrive in Trafalgar Square in the early hours of December 2nd. The lighting of the Trafalgar Square Christmas tree will take place at 6pm on Thursday, 5th December and for many Londoners marks the beginning of the festive season.
The Mayor of Oslo said, "This tree is above all an expression of friendship, which is the foundation of peace. Our countries are friends and have been for a long time. The United Kingdom was there when we needed them most."
The Lord Mayor of Westminster, Cllr Sarah Richardson, said: "This tree has its roots not only in Norwegian soil but also in the historic connection between our two cities.
"It will soon stand tall in one of Westminster's most famous squares, but its origins are just as important as its destination.
"I would like to thank the people of Oslo for welcoming me to their city and for this marvellous gift, which brings such joy to the people of London and stands as a symbol of our friendship."
Pictures of the tree felling from the Mayor of Oslo's office
Published 20 November 2013