Tractors handed out to Afghan farmers in Nad 'Ali
Soldiers from 1st Battalion The Duke of Lancaster's Regiment (1 LANCS) have handed out 20 new tractors to farming co-operatives in the Nad 'Ali region of Helmand province.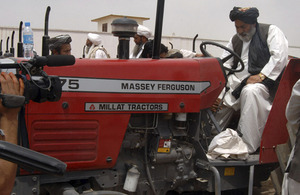 The troops were working alongside the International Relief and Development Agency and the Afghan Government.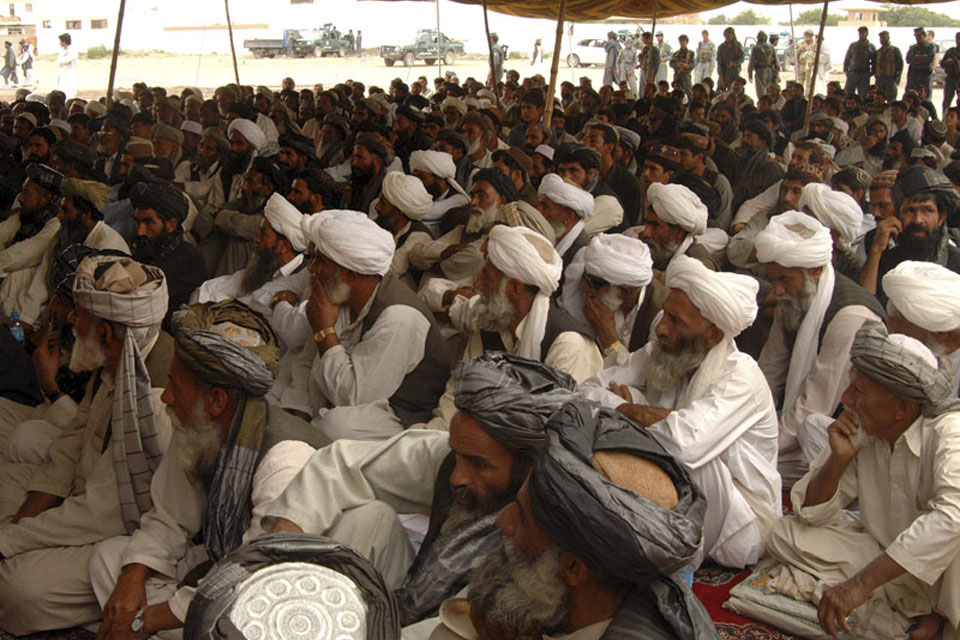 Local farmers were presented with keys to tractors, thresher machines and ploughing equipment by District Governor Habibullah Khan at a ribbon-cutting ceremony.
Each of the farming co-operatives consisted of at least 35 farmers who had been asked to work-up and present a business plan. To qualify for the equipment, the co-operatives had to show that they were willing to stop sowing poppy crops and focus their production on wheat farming.
Captain Nick Carter, Influence Officer with 1 LANCS, said:
The International Relief and Development Agency has been helping bring together co-operatives of farmers. How much land these farmers actually own will entitle them to certain farming equipment. So what we have today is a giveaway of tractors, threshing machines and ploughs.
Under ongoing aid programmes, farmers have also received wheat seed, non-ammonium-based fertiliser and growing kits containing onions, tomatoes and fruit seeds.
The kits enable farmers from across the region to continue to grow produce throughout the year once the wheat season is over. In total, each farmer involved in the programme has received approximately $1,000 of aid to help rebuild the economy in the once prosperous farming region.
Captain Carter continued:
This programme is helping to develop the farming community. This particular area of Nad 'Ali used to be very wealthy and it still can be.
"By having modern equipment, the farmers are able to go back into the commercial market and sell their produce for a good price, while also helping them move away from the poppy."
The ceremony was attended by over 200 people from across the local area.
Soldiers from 1 LANCS deployed to Afghanistan on Operation HERRICK 12 in the Light Role in April 2010 and are scheduled to return to the UK in October.
Published 26 May 2010