News story
Tourism Minister John Glen welcomes new look Tourism Industry Council
Tourism Minister John Glen will co- chair his first meeting with the Tourism Industry Council on 27 September.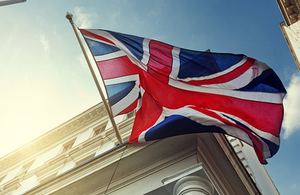 The Tourism Industry Council acts as a key point of dialogue between government and the industry. The council meetings will be complemented by roundtables to enable the Minister to discuss specific policy issues with a broader array of tourism businesses and representatives.
The Council will be involved in identifying solutions to help the sector grow and ensuring that the tourism industry continues to make a direct contribution to the economy and increase the number of jobs created by the industry.
Tourism Minister John Glen said:
There is a huge amount of potential for growth within the tourism sector and this requires joined-up thinking between government and industry. The Tourism Industry Council is an important forum to develop this work and provide a strong voice for the industry, both nationally and internationally, as we prepare to leave the EU. I hope that by working together we can ensure the sustained success of the tourism sector so that it continues to be a major economic force in the UK.
The Membership of the Tourism Industry Council is:
Hilton
Events Industry Board
The Art School, Liverpool
Warner Bros Studios
AirBnB
Glazebrook House Hotel
Rabbies Tours
Airlines UK
British Hospitality Association
UK Inbound
Tourism Alliance
Countryside Land and Business Association
ABTA
People 1st
Association of Leading Visitor Attractions
Expedia
InterContinental Hotels Group
Parkdean Holidays
B+B Association
Published 25 September 2017