Tougher language requirements announced for British citizenship
Home Office to introduce new English language test to stay in UK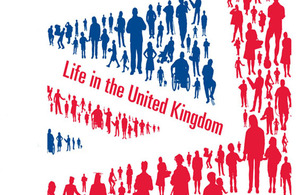 Individuals seeking British naturalisation or settlement will be required to hold English language qualifications as well as passing the Life in the UK test (LITUK), Immigration Minister Mark Harper announced today (8 April 2013).
English language
From 28 October, applicants must prove they possess an appropriate level of conversational English (B1 intermediate) as well as passing the LITUK test in order to satisfy the Knowledge of Language and Life requirement.
Immigration Minister Mark Harper said:
British citizenship is a privilege, not a right. The government expects that those wishing to become citizens should demonstrate their commitment by learning the English language, as well as having an understanding of British history, culture and traditions.
We are toughening up language requirements for naturalisation and settlement to ensure that migrants are ready and able to integrate into British society. This forms part of our changes which have broken the automatic link between temporary and permanent migration.
Citizenship
This change will strengthen the citizenship process, replacing the current system which requires applicants to sit either the LITUK test or show language progression through English for Speakers of Other Languages (ESOL) levels. Under the current rules, depending on your level of English you could choose to attend combined English language (ESOL) and citizenship classes.
A range of English language qualifications will be accepted as evidence that an applicant has met the B1 level speaking and listening requirements.
Immigration rules
Candidates from majority English speaking countries, as laid out in the Immigration rules, will not be expected to complete the language requirement, but will be expected to pass the LITUK test.
The new requirements will apply to those individuals applying on or after 28 October 2013 and all adults, unless covered by a specific exemption, will be expected to meet the requirement, whether they are the main applicant or dependent.
Those under the age of 18 or over the age of 65 will be exempt from the language requirements and in line with current practice, those with physical or mental conditions which severely restrict their ability to learn English will continue to be excused.
Published 8 April 2013