Victims will have extra protection as stalking becomes a specific criminal offence for the first time.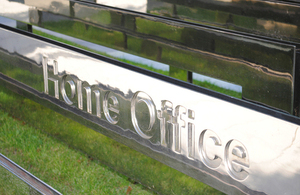 Two new laws have come into force on the UN International Day for the Elimination of Violence Against Women.
They are part of a package of new government support to prevent domestic and sexual violence.
Stalking
Crime Prevention Minister Jeremy Browne said: 'Stalking is an appalling crime that destroys lives. The impact on victims can be devastating and we are doing all we can to make sure they have the protection they need and do not have to live in fear.
'These new offences send a clear message to offenders that stalking is a serious crime and they will be brought to justice for making others' lives a misery.'
The new laws - that carry a maximum prison sentence of five years - will provide extra protection for victims and help bring more stalkers to justice.
Domestic violence and sexual violence
The Crime Prevention Minister also announced a package of extra support to tackle violence against women and girls. This includes:
a £150,000 fund for Domestic Homicide Reviews to help local areas prevent future domestic violence tragedies
the launch of a new declaration against Female Genital Mutliation (FGM) - a pocket-sized leaflet designed to be small enough to carry when travelling to help protect those most at risk
an additional £50,000 funding to support frontline agencies tackling FGM
the re-launch of the Teenage Rape Prevention Campaign aimed at changing attitudes and stopping young people becoming victims of rape or sexual violence
five new short videos telling the moving stories of victims of violence against women who have spoken out to help raise awareness
The government has also published a summary of its progress over the last year in tackling violence against women and will continue to raise awareness of the issue during the 16 days of action that follow the UN day.
Published 26 November 2012