Tornado squadron receive Afghanistan medals
Members of the RAF Marham-based 31 Squadron received their Operation HERRICK campaign medals this week in front of proud family members, friends and local dignitaries.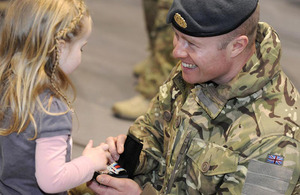 The Squadron, who are known as the 'Goldstars' and operate Tornado GR4 aircraft, arrived back from Afghanistan at the end of November and, after a period of leave, are now back at RAF Marham regenerating their skills base in areas such as night flying and individual force development.
In total, 64 Operational Service Medals were presented this week to members of the Squadron, and for many these were their first 'operational' medals.
31 Squadron Commander, Wing Commander Jim Mulholland, said:
This is an immensely proud day for both me personally and for the whole team. The Squadron has flown nearly 2000 hours on 637 operational missions providing a wide range of capabilities in support of ISAF as the transition of national security to Afghanistan National Forces continues through to 2014.
No 31 Squadron has played a part in what has been a successful year for ISAF. Away from operations the Squadron has also managed to raise a significant sum for local and National charities.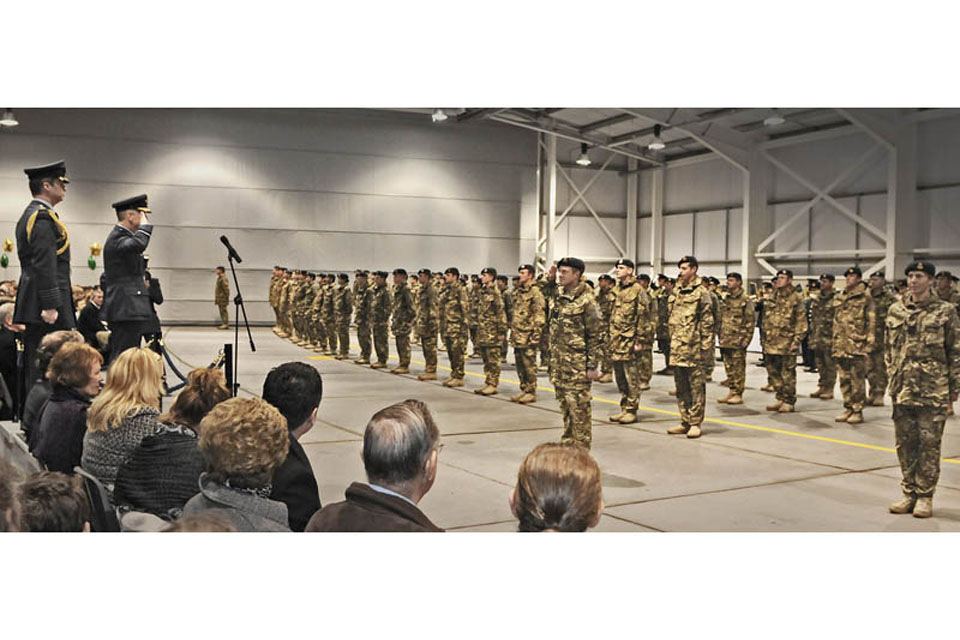 Op HERRICK, as well as being a challenge for 31 Sqn operationally, also saw them raise a huge some of money for charity.
Before deploying, 31 Sqn set out to raise £31,000 by cycling, rowing and biking 31,000 miles (50,000km). The Sqn exceeded both totals, and eventually ended up raising £44,000. This money will go to a number of national charities as well as three local organisations supporting Downs Syndrome, Epilepsy Action and Lowes.
The 'Goldstars' are now looking forward to a well-earned Christmas break and the challenges the New Year will bring.
Published 16 December 2011