Tornado foils Taliban ambush
A RAF Tornado GR4 crew on a surveillance mission was diverted to launch an air assault on Taliban fighters who had ambushed UK troops on patrol in Helmand.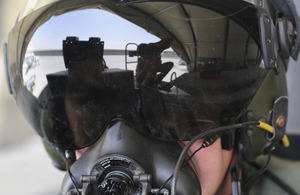 Ground troops called in an air strike after they were pinned down by enemy insurgents during a fierce fire fight close to a suspected Taliban bomb-making factory hidden in a compound.
GR4 pilot Squadron Leader Tom Hill and weapons systems operator Flight Lieutenant Ben Dempster were providing armed overwatch to another Tornado on a RAPTOR (Reconnaissance Airborne Pod for Tornado) surveillance mission when ground commanders called in an air strike.
Within minutes the aircraft was over the compound and had launched a machine gun attack on the insurgent fighters, allowing the UK troops to break off and regroup.
The aircraft remained overhead until British Army Apache attack helicopters arrived. After refuelling, the GR4 team resumed their RAPTOR surveillance task.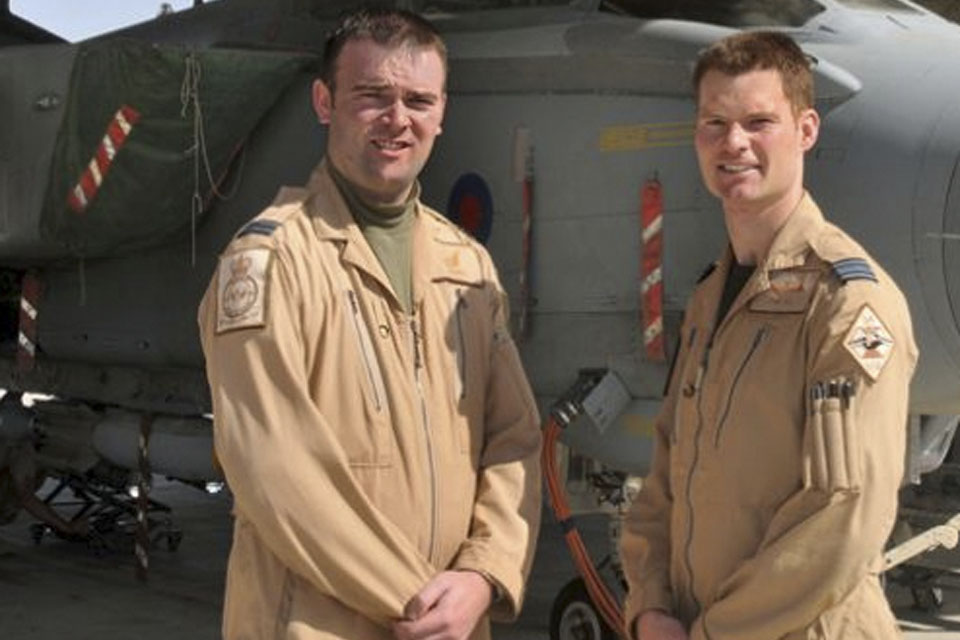 Troops later secured the compound, and a search uncovered a significant haul of weapons and bomb-making equipment.
Squadron Leader Hill said:
We were tasked with an ad hoc request to provide armed overwatch to a UK ground call-sign that came across a known insurgent stronghold and they were suspicious of an imminent attack.
We were able to react immediately, leaving the RAPTOR aircraft to continue its mission alone, and within minutes we were able to be overhead the troops to provide support.
The call for close air support came during the crew's first mission in Afghanistan.
Flight Lieutenant Dempster added:
It was a great to know that we gave covering fire to the UK ground troops and enabled them, with the Apache, to destroy the insurgent forces.
We don't always get to help just UK forces, especially as we cover a huge area of Afghanistan, but this was a great chance on our first mission here. It was a cracking start to our tour.
Published 17 February 2011