Top nursing award for TA mum
Army medic and mother-of-three Lieutenant Colonel Sharon Stewart recently became the recipient of one of the nursing profession's highest honours. Report by Sarah Goldthorpe.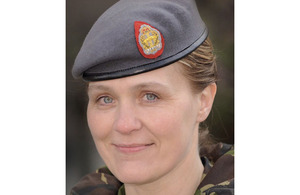 "Women never have a half-hour in all their lives to call their own without fear of offending or hurting someone."
When nursing hero Florence Nightingale uttered these words in the 19th century, she probably never imagined her battlefield successors would be dealing with the same sort of social pressure more than 100 years on. But for women like Lt Col Sharon Stewart, the pioneer's comment still rings true.
As well as balancing a full-time job and raising three children, the 207 Field Hospital volunteer deployed to Afghanistan on Op HERRICK 13.
Now she has been decorated with one of the nursing profession's highest honours for her dedicated work during that time - a Royal Red Cross (Associate).
The award is given for exceptional service to military care to individuals who display extreme courage and devotion to their duties. But the accomplishment did not come easy, as Lt Col Stewart from the Queen Alexandra's Royal Army Nursing Corps explained.
Overseeing the wards and staff of Camp Bastion's Role 3 hospital, the servicewoman was faced daily with injured children and soldiers suffering pain and trauma:
My team dealt with a lot of amputees and gunshot wounds," Lt Col Stewart recalled. "Some of the injuries were awful and seeing things like that was quite shocking.
Being apart from my children was hard too. My son would often be in tears down the phone.
The first person to ever receive the prestigious cross was Florence Nightingale herself back in 1883. But the celebrated figure's parents thought nursing was an inappropriate profession for a woman of her class and banned her from training in the field. Instead, they said, she should focus on building a successful marriage.
Although much has changed in both military medicine and women's rights a century later, it seems the female decision to go to war still causes controversy and anger in some small-minded quarters.
Commenting on a Daily Mail website article about Lt Col Stewart's achievement, one reader scorned her 'selfishness':
"This woman is risking her life, and for what?" the note said. "Does she realise what her death would do to her children?"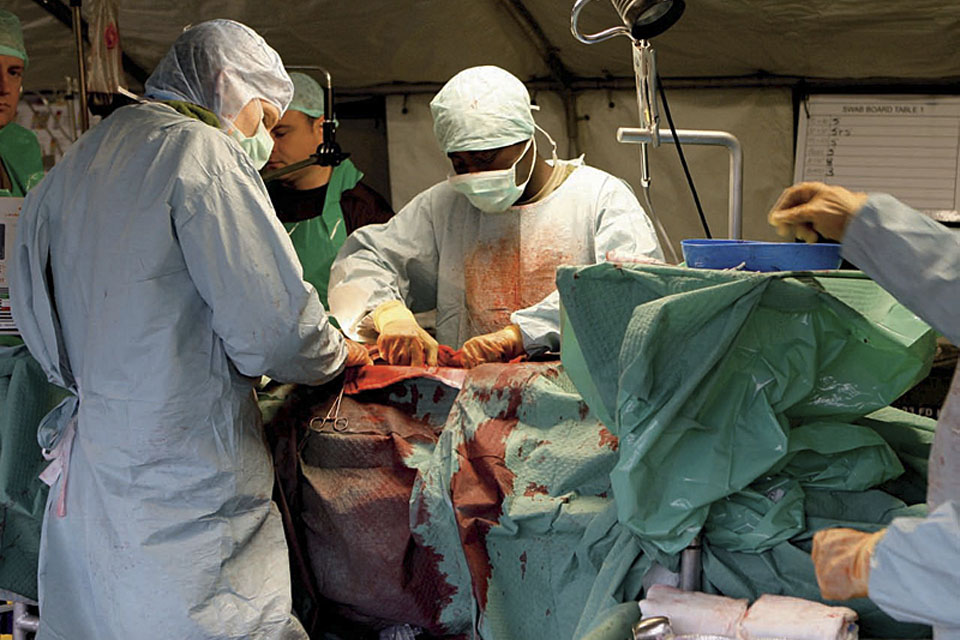 Luckily for those wounded by improvised explosive devices in Afghanistan, Lt Col Stewart was completely committed to her mission despite its risks. Overwhelmingly, the part-time soldier has received nothing but praise for the brave decision to give up six months of her time to lead medics and tend to casualties, working around the clock to save them:
When I joined the Territorial Army I don't think there was a true feeling that you would go on operations," the officer explained. "But that has changed now. I don't think there's much point being in the TA if you are not prepared to deploy.
I am not sure some people realise what those boys go through in Afghanistan. When you see, you just want to do your bit.
The guys out there are made of something else. I really found it incredible that they wanted to stay out there even when they had been shot. They wanted to finish the job they had been sent to do.
The hardest thing was seeing the suffering of those troops and children.
Phone calls home were difficult too. Now I'm back my son asks me if I'm ever going to go away again. I tell him that I will if I am needed. I think it is important to be honest.
Back in the civilian world, 43-year-old Lt Col Stewart has returned to a demanding role as matron of a private hospital in Lancashire. As well as impressing her colleagues, the recent decoration has caused a stir among members of the Army Medical Services:
It's really special and a fantastic honour for nursing and for my unit," she said. "It's not just about me, it's about the good job we all did on tour.
Even in today's world, the morality of mothers committing themselves to a military lifestyle continues to be debated. But one thing this bold reservist can count on is the respect and thanks of Service personnel and their families whose lives have been irreversibly changed by injury.
Published 15 February 2012