Top new facilities to prepare for 2012
Elite athletes start training in facilities replicating the conditions of London 2012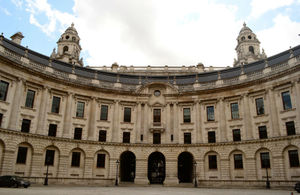 Lilleshall National Sports Centre in Shropshire has been given a major upgrade to create a state of the art training centre. Top athletes are now using these world class facilities to train for London 2012.
Sport England has invested £3.5 million of Exchequer funding to support the improvements at Lilleshall.
The centre will also be available for the community to use. In 2009/10 alone, 88,000 users made over 250,000 visits to Lilleshall and 80 different community clubs used the centre as their home base.
Upgrades
The upgrades include:
an indoor shooting range with new technical video analysis area, fixed high-speed cameras and improved access for Paralympic archers
an outdoor range realigned to face north to mirror the conditions archers will face at the Games
new training equipment in the gymnastics hall
two new floodlit artificial hockey pitches using the same surface as used in Beijing; one pitch will be used for elite hockey and the other for community games
improvements to the strength and conditioning and rehabilitation facilities
improvements to five squash courts bringing them up to the very latest standards set by England Squash and Racketball
Best possible preparation
"There is a fine line between getting on the podium and missing out on a medal," said Hugh Roberston, Minister for Sport and the Olympics whilst visiting the facilities to see how British athletes are preparing for the next Olympic and Paralympic Games.
"These facilities, which mirror those used at the Games, will help our archers, hockey players and gymnasts have the best possible preparation in the run up to London 2012. Lilleshall will also be opened up for community use, helping us leave a legacy from hosting the Olympic and Paralympic Games."
Futher information
Published 24 September 2010