Top junior soldiers brave blizzards to graduate
Junior Soldiers at the Army Foundation College in Harrogate graduated in the snow last week with the best ever set of exam results.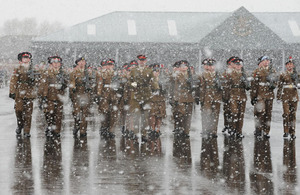 2010 has been a record breaking year for educational achievement at Harrogate. The January intake of Junior Soldiers, who graduated last week, have gained the best of exam results since the College opened in Penny Pot Lane, Harrogate in 1998.
100 per cent gained their Level 2 Diploma for IT Users and almost 90 per cent completed a Level 2 qualification in Application of Number and Communication Skills.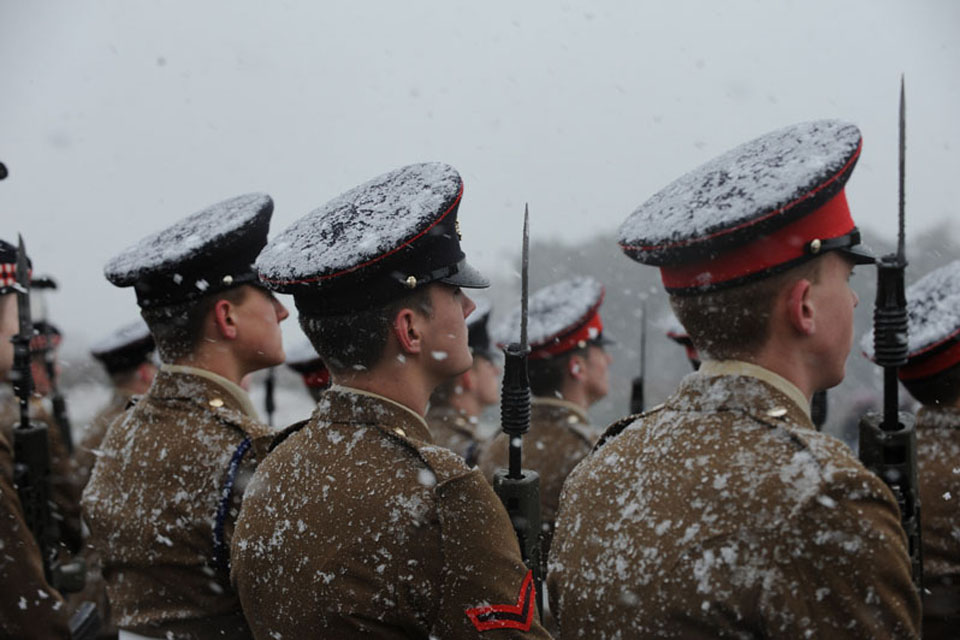 Every Junior Soldier at Harrogate completes a Level 2 Apprenticeship for IT Users. About 20 per cent of each intake arrives without any formal qualifications and, out of those, over 50 per cent leave at Level 2, having gone forward two levels or gone forward from nothing to Level 2.
Pass rates are approximately 30 per cent above the national average. Since 2000, the AFC has awarded nearly 9,000 Apprenticeships.
The College's Chief Instructor, Major Jane Hunter, said:
The Junior Soldiers have worked hard and they understand the relevance of the Maths and English to their future Army career.
330 Junior Soldiers, aged between sixteen and seventeen, marched on to the parade ground in blizzard conditions at Uniacke Barracks, Harrogate last week in front of thousands of friends and family.
Senior Army officer Major General Bill Moore CBE, the Director Battlespace Manoeuvre and Master General of the Ordnance, inspected the military graduation parade. He was joined by the College's Commanding Officer, Lieutenant Colonel Steve Ocock, and other members of staff from the College's Alamein and Burma Companies.
The College's top student, Junior Regimental Sergeant Major Jonathan King, aged 17, from Belper, Derbyshire gave the final words of command and marched the entire parade off the drill square.
The Junior Soldiers, who have undergone a 42-week course in a unique combination of military skills and vocational qualifications, will now receive specialist Phase 2 training in their chosen Army trade.
Published 21 December 2010