Top-down targets have failed to deliver more homes
The abolition of Regional Strategies and reforms of the planning system are central to boosting homes and jobs Communities Secretary Eric Pickles…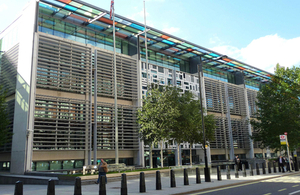 The abolition of Regional Strategies and reforms of the planning system are central to boosting homes and jobs Communities Secretary Eric Pickles said today.
The Secretary of State was responding to the Communities and Local Government's Select Committee inquiry into the abolition of Regional Strategies.
The Government's growth review has made clear our commitment to supporting sustainable growth through reforms of the planning system. The removal of top-down targets and a strengthened duty to co-operate, along with incentives will help drive housebuilding. Housebuilding is now rising and is up 22 per cent over the past year to March 2011.
Mr Pickles said:
I welcome this report and will take the findings into account as policy develops. But the evidence is clear, top down targets simply haven't worked. Under the previous Government we saw the lowest peacetime house building rates since 1924 and resentment from communities.

Bringing about more homes and jobs is a top priority for the Government and we are determined to address this problem. We must increase the number of homes being built and have introduced a number of incentives to kick-start building. House building has started to rise again and recently we paid the first cash payments under the New Homes Bonus.
Twitter
Keep up to date with the Department by following us on Twitter (external link).
Media enquiries
Visit our newsroom contacts page for media enquiry contact details.
Published 23 June 2011