News story
Top clinician appointed to the Board of Monitor
Dr Timothy Heymann – a leading clinician with expertise in regulation – has been appointed as a non-executive director of Monitor.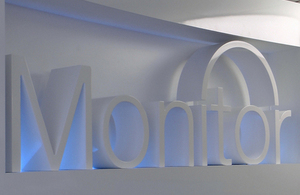 In addition to being the senior Consultant Physician and Gastroenterologist at Kingston Hospital, Dr Heymann holds a post at Imperial College London as Reader in Health Management, is fellow of the Higher Education Academy and is a host examiner of the Royal College of Physicians of London.
Dr Heymann has been a member of the Government's Better Regulation Committee, and the Risk and Regulation Advisory Council. He has also been a non-executive director for NHS Direct.
Dr Heymann will take up his position on 16 February 2015 and the appointment lasts for 3 years.
Baroness Joan Hanham CBE, Chairman of Monitor said:
I would like to warmly welcome Timothy Heymann to Monitor. His mix of extensive clinical experience and knowledge on regulation will be of real value to the decisions we take as we concentrate on making the health sector work for patients.
Published 10 February 2015