World news story
Shakespeare is GREAT
British High Commission helps bring Shakespeare's Hamlet to Kampala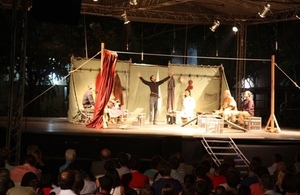 On 4 February 2015, the world-famous Globe Theatre Company from London performed William Shakespeare's Hamlet at the National Theatre in Kampala. This event was part of the "Globe to Globe" Hamlet tour, which opened at Shakespeare's Globe Theatre in London on 23 April 2014, the 450th anniversary of Shakespeare's birth.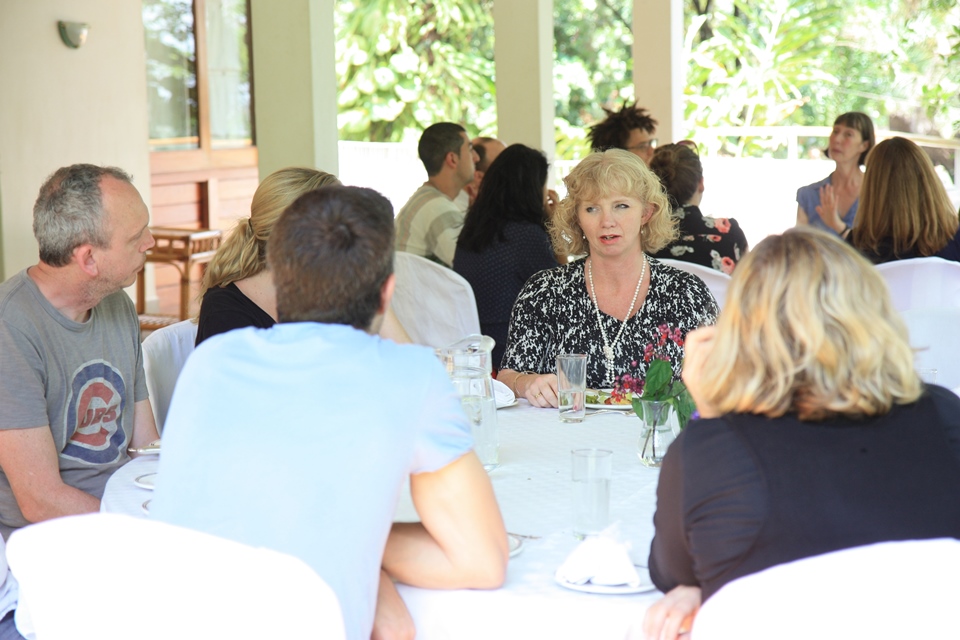 The Ugandan leg of the Globe to Globe tour was organised with the close collaboration of the British High Commission in Kampala, which hosted a lunch for the company on 4 February. Speaking in advance of the 4 February performance, British High Commissioner H.E. Alison Blackburne said:
I am delighted that one of the UK's finest theatre companies is bringing one of the most powerful and influential tragedies in English literature to the Ugandan stage. It promises to be an incredible evening and I look forward to sharing the experience with our Ugandan, British and international friends.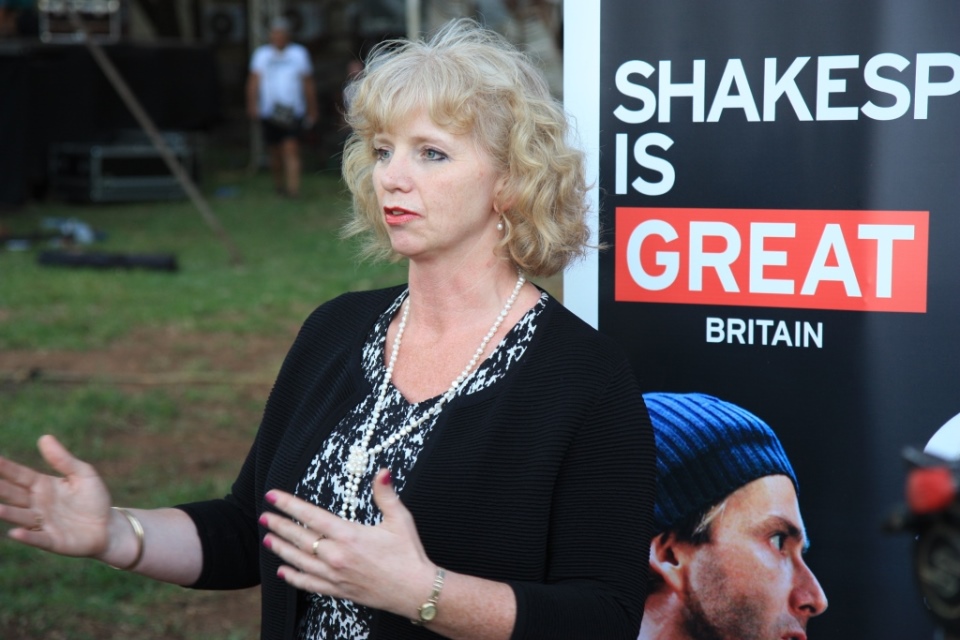 Globe to Globe is a completely unprecedented theatrical adventure, which will see Hamlet tour to every single country on earth. Sixteen extraordinary men and women are travelling across the seven continents, performing in a huge range of unique and atmospheric venues, from village squares to national theatres, from palaces to beaches.
Directed by the Globe's Artistic Director Dominic Dromgoole, and by Bill Buckhurst, Globe to Globe Hamlet is a fresh, pared-down version of Shakespeare's classic tragedy of deferred revenge, which emphasises the play's "gallows humour" and celebrates the exuberance and invention of its language. The company of twelve actors and four stage managers use a completely portable set to stage Hamlet in a brisk two hours and forty minutes.
The role of Hamlet is shared by Ladi Emeruwa and Naeem Hayat. All other male and female parts are played in rotation by Keith Bartlett, John Dougall, Miranda Foster, Phoebe Fildes, Beruce Khan, Tom Lawrence, Jennifer Leong, Rawiri Paratene, Matthew Romain and Amanda Wilkin.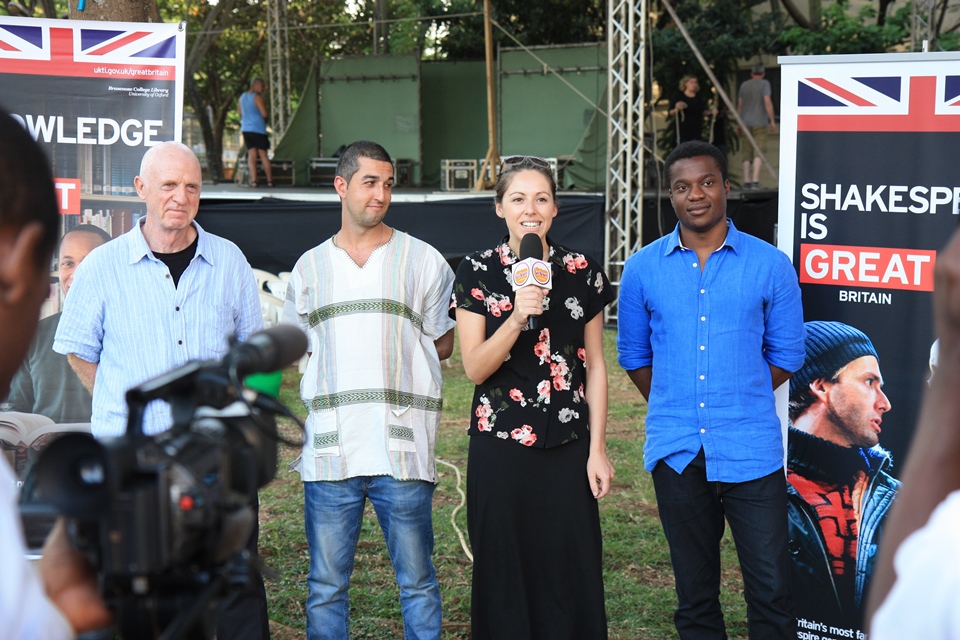 Dominic Dromgoole, Artistic Director of Shakespeare's Globe and Director of Hamlet said: 'Globe to Globe Hamlet was created with the aim of performing Hamlet to as many people as possible, in as diverse a range of places as possible. The central principle of the tour is that Shakespeare can entertain and speak to anyone, no matter where they are on earth; and that no country or people are not better off for the lively presence of Hamlet.'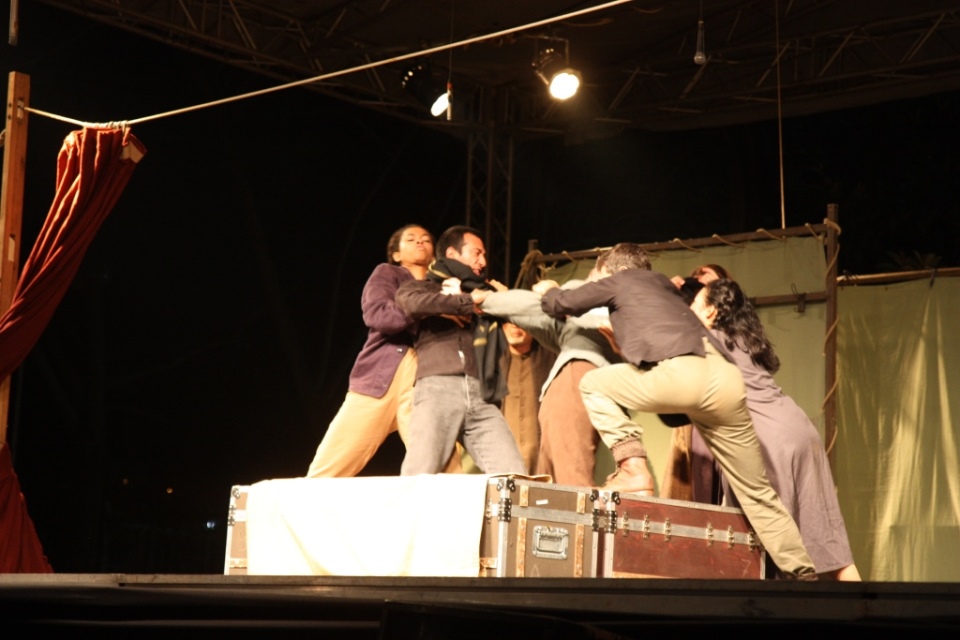 The New York Times applauded "a production that prizes efficiency, clarity, accessibility and above all energy", the Mexican newspaper La Jornada called it "bright, light and nimble" and in Austria, Die Presse described it as "boisterous, funny, fast-paced and highly musical", while the Daily Telegraph praised its "young, unjaded and open-hearted" portrayal of the Danish prince.
The tour will finish on 23rd April 2016, the 400th anniversary of Shakespeare's death. The company by then will have travelled to all 205 nations in the world.
Robert Musiitwa, Public Relations Officer at the Uganda National Cultural Centre said:
We are proud to host and be associated with the Globe to Globe tour of Hamlet. This performance is one way of fulfilling our mandate by creating a platform for Ugandan artists to learn from international performers.
Published 4 February 2015
Last updated 6 February 2015
+ show all updates
More photos added
More photos added
Photos changed
First published.