Tim Loughton responds to 'Sunday Telegraph' on forced adoption
The Children's Minister responds to an article on forced adoption, published in the 'Sunday Telegraph' on 13 February 2011.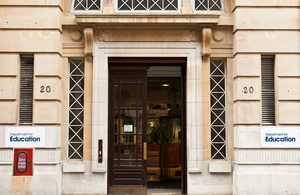 Dear Sir
Mr Booker is completely wrong to suggest in his article (13 February 2011) that I have taken no interest in the issues he raised at our private meeting, that he first publicised, not me. I spoke at length with him about his concerns, and have been pursuing ways of introducing more effective safeguards within the Department for Education and with the head of the court system, Sir Nicholas Wall.
What I said to Mr Booker at our meeting is that his campaign, based on a limited number of worrying cases, is undermining and misrepresenting the entire care system and adoption in general. This is deeply damaging to hard-working professionals protecting our most vulnerable children, and to those children who desperately need a stable family.
I am the first to admit there are issues that need to be addressed - that is why we are carrying out independent reviews of both the family justice and child protection systems.
Sensationalist stories about exceptional cases distort the reality of the thousands of children waiting in care for a loving, stable home with adoptive families, and the thousands for whom adoption has been a lifesaver.
Tim Loughton Parliamentary Under-Secretary of State for Children and Families
DfE enquiries
Central newsdesk - for journalists 020 7783 8300
General enquiries - for members of the public 0370 000 2288
Published 14 March 2011