Tilley Awards recognises crime-cracking initiatives
An operation which reduced the number of sex workers from 200 to zero topped this year's Home-Office-backed Tilley Awards.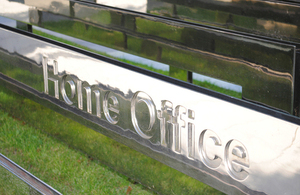 Northampton's Operation Uncanny set up innovative measure to tackle prostitution in residential areas. This included a 'toleration area' where sex workers were not arrested for solicitation.
The Sex Workers Around Northampton (SWAN) partnership also gave advice and support on health, housing, drug addiction and education to help the women exit prostitution. Meanwhile, police monitored the area to identify and arrest customers.
Tough competition
More than 110 entries were whittled down to 11 national finalists in the annual competition which recognise crime-busting initiatives.
'All finalists should be commended for their achievements,' said awards manager Darren Kristiansen. 'The competition was particularly tough - but the robust analysis, comprehensive response and the number of partners actively engaged in Operation Uncanny's delivery impressed the final judging panel the most.'
Other finalists included a scheme to reduce the number of distraction burglaries in Warwickshire, and a project by police, the council and local schools to gather evidence against gang-members who'd committed antisocial behaviour in Peckham.
Named after Professor Nick Tilley, the awards were created by the Home Office 12 years ago. 
Published 8 November 2010