Three quarters of councils have completed their broadband plans, Jeremy Hunt announced today
Find out how plans in your area are progressing.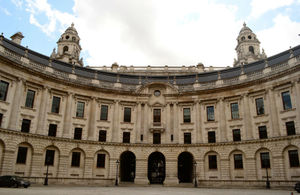 A total of 36 out of 47 local broadband plans have now been approved. The plans detail exactly how local authorities will roll-out superfast broadband in their area.
"Most Local Authorities are making excellent progress in delivering superfast broadband but there are still some that aren't working hard enough or fast enough," said Culture Secretary Jeremy Hunt.
"We've put our money on the table and now we need every Council to do the same, for the sake of jobs, growth and public services in their area."
Government has allocated £530 million to help local authorities in England take superfast broadband to rural areas. We want 90% of homes and businesses to have access to superfast broadband and everyone to have access to at least 2Mbps.
The government is warning the remaining councils that failing to agree plans soon could see funding withdrawn.
Additional funding
The Government has awarded additional funding to three projects and the extra amounts are:
£1.7 million for Devon
£3.75 million for Herefordshire
£110,000 for Rutland
Find out how your area is progressing in our progressing in our google map and google doc.
Project updates
Essex, East Riding and Black Country projects are continuing to work on their plans and we have written to the authorities urging them to complete the work as soon as possible
Greater Manchester, Birmingham and Newcastle are expected to deliver broadband to rural areas as part of their Super-Connected City projects but still need to submit a Local Broadband Plan
Portsmouth, Southampton and Telford & Wrekin were involved in joint projects but have since withdrawn
We have given Telford & Wrekin until the end of May to re-join the Shropshire project or their funding will be withdrawn.
Portsmouth and Southampton are eligible for the second round of Super-Connected City funding but any application will be dependent on them having or being part of approved plans for taking broadband to rural areas
Scotland, Wales and Northern Ireland have also been allocated money from the £530 million fund, and the devolved governments are responsible for determining how it will be used to roll-out broadband to rural areas.
Further information
Published 22 June 2012