Thousands welcome 16 Air Assault Brigade home from Afghanistan
More than 10,000 people lined the streets of Colchester yesterday to welcome the town's soldiers home after their recent six-month deployment to Afghanistan.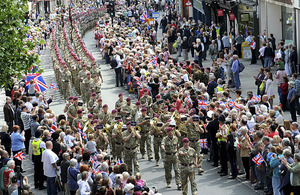 Some 600 troops from 16 Air Assault Brigade marched through the cheering crowds 'with swords drawn, bayonets fixed, drums beating, bands playing and colours flying'.
16 Air Assault Brigade, based at Colchester's Merville Barracks, exercised the Freedom of the Borough of Colchester yesterday, Tuesday 7 June 2011, to thank the town for its ongoing support.
The parade, led by the Band of The Parachute Regiment, took the soldiers along the packed High Street, with the salute taken at the Town Hall by the Mayor of Colchester, Councillor Helen Chuah; the Lord-Lieutenant of Essex, Lord Petre; and Brigadier James Chiswell, who commanded the Brigade in Afghanistan.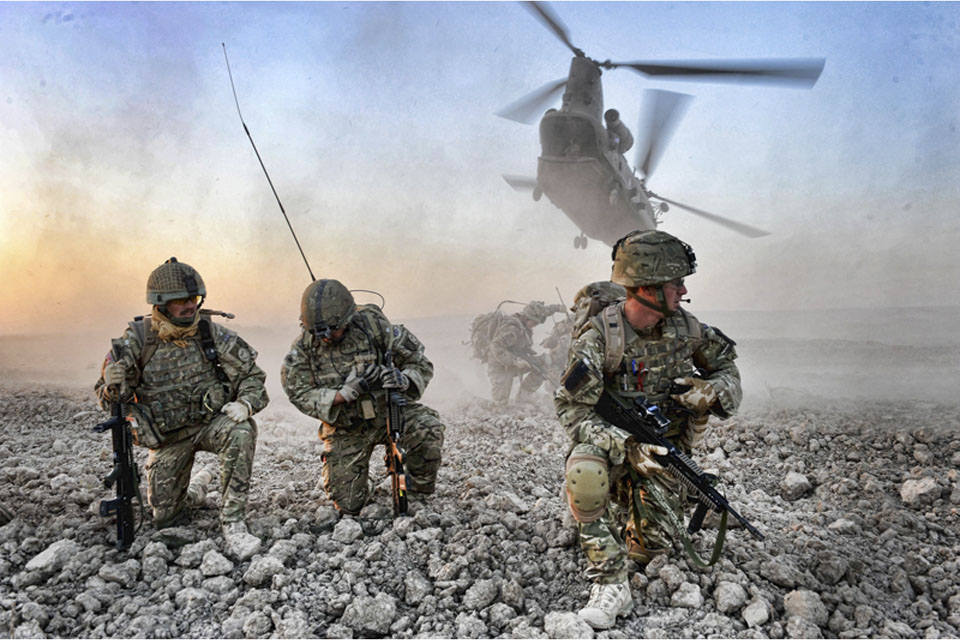 The parade commander, Lieutenant Colonel Gary Wilkinson, Commanding Officer of 7th Parachute Regiment Royal Horse Artillery (7 Para RHA), said:
The parade was a very emotional occasion which demonstrated the unbreakable bond between 16 Air Assault Brigade and the people of Colchester.
Leading the parade made me feel proud of 16 Air Assault Brigade, proud of our achievements in Afghanistan, and proud to be part of this fantastic town.
The support we receive from Colchester, both when we are on operations and in barracks, is incredible, and we cannot thank the local community enough. Colchester is part of the team and the town's support was key to the success of our recent tour of Afghanistan.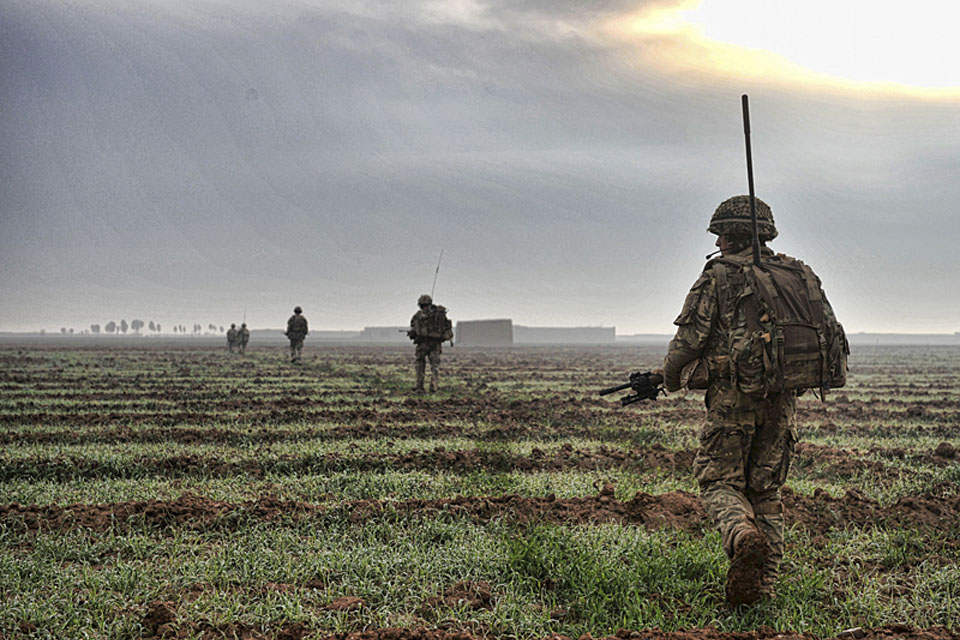 Councillor Chuah said:
The people of Colchester all came out to support the troops and show their appreciation for all they have done in Afghanistan.
The garrison and the town have always been close and it was great to see people giving their support.
Among soldiers taking part in the parade was Sergeant Trevor Skeggs, of 7 Para RHA, who grew up in the village of Nayland, near Colchester. He said:
It was great to march through cheering crowds in my home town and made me feel really proud. The crowds just seemed to get deeper the further along the High Street we went.
Lance Corporal Joanna Brownlow, of 16 Medical Regiment, described the crowds as 'overwhelming'. She said:
I was very proud to be marching through the crowds with my colleagues. It's fantastic to know we have this support from the public in our home town.
Today, soldiers from the Brigade are attending a welcome home service at Bury St Edmunds Cathedral in Suffolk, which is being attended by relatives of those killed during the recent deployment as well as Armed Forces Minister Nick Harvey.
16 Air Assault Brigade, the British Army's largest brigade, with 8,000 soldiers, deployed to Afghanistan's Helmand province on Op Herrick 13 from October 2010 to April 2011.