Press release
Thousands of budding entrepreneurs helped off benefits in Wales
Thousands of new businesses have been set up across Wales thanks to a UK government scheme to help people on benefits become their own boss.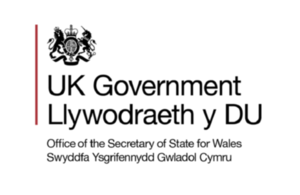 The New Enterprise Allowance (NEA) has helped jobseekers of all ages, lone parents and people on sickness benefits turn their entrepreneurial dreams into a reality and set up sustainable businesses.
People on the scheme get expert help and advice from a business mentor who will help them to develop their business idea and write a business plan. If the plan is approved, they are eligible for financial support payable through a weekly allowance over 26 weeks up to a total of £1,274.
Figures published today (25 March) show that between April 2011 and December 2014, 5,880 starts were made in Wales where people begun working with a business mentor. During this period, 3,490 of those progressed to start receiving the weekly allowance.
Welsh Secretary Stephen Crabb said:
This government's long term economic plan is about backing enterprise and doing everything we can to make Britain the best place to start and grow a business.

Our reforms are helping to give unemployed people the support they need to start their own company and become their own boss.

Every time a new business opens its doors, it means more jobs for our country and more security for Welsh families.

That is the entrepreneurial spirit that is helping to power the economic recovery in Wales.
Published 25 March 2015