Press release
Thousands of new businesses set up by out-of-work entrepreneurs in Wales
More than 2,800 new businesses have been set up across Wales thanks to a UK government scheme which helps people on benefits become their own boss.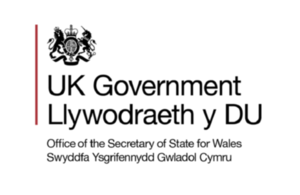 As part of the government's long-term economic plan to create jobs by backing small business and enterprise, the New Enterprise Allowance (NEA) has helped jobseekers of all ages, lone parents and people on sickness benefits turn their entrepreneurial dreams into a reality and set up sustainable businesses.
The scheme provides jobseekers with start-up help and advice from a business mentor and financial support payable through a weekly allowance. Participants can also access a loan through the BIS start-up loan scheme.
It is responsible for a wide range of new businesses across Britain including:
a children's hair boutique featuring fun, child-friendly car seats and Disney-themed makeovers
a fancy dress costume company making authentic handmade costumes
a 10-bedroom country guest house
Minister for Employment, Esther McVey said:
Small businesses are the backbone of the UK economy and are delivering a significant share of new vacancies – and it's thanks to their hard work, creativity and entrepreneurial spirit that we are recovering from one of the biggest recessions in living memory.

As part of the government's long-term economic plan we are successfully moving people off benefits, and helping them to achieve their dreams of becoming their own boss.

Tens of thousands of new and innovative businesses are up and running thanks to the scheme, some of which are now employing people and helping to make the goods, and provide the services, which are powering the UK's economic recovery.
The figures published today (25 September) show that the scheme has helped more than 50,000 new businesses across the UK. It has also helped people of all ages, with 12,360 businesses started by people aged 50 and over, and 3,920 businesses started by young people.
The New Enterprise Allowance is available to:
people over 18 who are claiming Jobseeker's Allowance
lone parents on Income Support
people on Employment and Support Allowance in the work-related activity group
People on the scheme get expert help and advice from a business mentor who will help them to develop their business idea and write a business plan. If the business plan is approved, they are eligible for financial support payable through a weekly allowance over 26 weeks up to a total of £1,274.
Mentors also continue to give the budding entrepreneurs on-going support during the early months of trading.
Secretary of State for Wales Stephen Crabb said:
Small businesses are the engine room of the Welsh economy. We know that they are the ones creating jobs and driving growth right across Wales at this time.

There is nothing more inspirational than seeing someone move from the unemployment line to running their own business. So I'm delighted to see that more than 2,800 new businesses have been set up in Wales thanks to our New Enterprise Allowance scheme.

This is a great initiative that is delivering real results - giving jobseekers the support they need to channel their entrepreneurial spirit to start and run their own business.
Levi Roots, the NEA ambassador and Founder of Reggae Reggae Sauce who continues to support the scheme, said:
Setting up your own business can be challenging but there's no job that is more rewarding. Working your own hours, being your own boss and making your own money are just some of the reasons I started working for myself. But, as a businessman, I know how hard it can be to get started.

That's why I'm pleased to see the wide range of support that is available to all of those potential self starters.

I'd strongly recommend seeing your local Jobcentre Plus Advisor who can guide you on the financial help available through the New Enterprise Allowance and on the benefits of expert mentoring.
Case studies:
Lollipop – Children's Hair Boutique, Cardiff:
Donna Ali has launched Lollipop – Children's Hair Boutique, a hair salon specifically for children. The first of its kind in Cardiff City centre, Lollipop is turning what can be a difficult experience for children into a fun and memorable day out. With a choice of child friendly cars as seats and Disney-themed makeovers, children now look forward to their haircut. With high start up costs and initial outlay Donna sourced support from the New Enterprise Allowance.
Donna said:
The support from NEA has been invaluable. I simply would not have been able to start had it not have been for the support of the programme. The financial support and guidance allowed me to create a professional brand and source much needed equipment. The branding and equipment were essential to help portray a professional business located at the heart of the city centre.

Neuadd Wen Country Guest House, Carmarthen:
Keith and Linzy Townsend set out to launch a business that used their combined talents and experience. A bed and breakfast fit the bill perfectly. Their NEA adviser helped them with their business plan and how to apply for a grant to provide some initial financial security when their 10 bedroom guest house opened in February.
Linzy said:
We had several meetings with our NEA advisor who looked at our business plan and ensured that it was viable. We then spent several months doing research and training in both hospitality trade and business skills. We also travelled to view as many guest houses - and a few other businesses such as coffee shops and post offices - as we could.
Our aim is to gain a reputation for providing a high quality service for guests, offering traditional values with a modern twist. The challenge now is to grow the business and ultimately lift the standard to a 4-star rating. Our NEA adviser gave us confidence in our ability to make the dream a reality.
Carnival Costumes Global, Pontypridd:
Lisa Morgan, 52 and her daughter Lana, 23, started Carnival Costumes as a family business with the aim of making authentic handmade costumes so everyone can look amazing in fancy dress. They started their business with support from Business in Focus and the New Enterprise Allowance which provided them with ideas on pricing and how to run a business.
Their long term aim is to have a small factory in Wales making their own costumes while helping to create jobs in the local community.
Lana said:
This has changed my Mum's life significantly. Last month she didn't have a bank account and she was on disability and now she has her own business and her confidence has really increased as she has finally found an outlet for her creativity.

We both feel much more independent and in control of our lives as we're gaining confidence and constantly creating and thinking of new ideas. I would recommend starting your own business for what it can do for your own and other people's lives.
Published 25 September 2014