Theresa May to chair social media meeting
Facebook, Twitter and Blackberry messenger among representatives discussing use of social media by law enforcement agencies.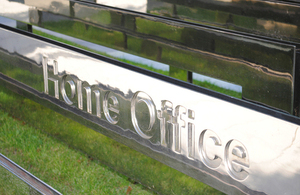 The central London summit follows evidence that social networking sites and messaging services were used to coordinate criminality during the English riots earlier this month.
The meeting will focus on ways to improve the technological and legal capabilities of the police in the future.
Working better together
Commenting on tomorrow's meeting, a spokesperson from the Home Office explained: 'These discussions will help us determine how law enforcement and the networks can work better together.
'Amongst the issues to be discussed is whether and how we should be able to stop people communicating via these websites and services when we know they are plotting violence, disorder and criminality.
'Social networking is not a cause of the recent disturbances but a means of enabling criminals to communicate. We are working with the police to see what action can be taken to prevent access to those services by customers identified as perpetrators of disorder or other criminal action.'
Improved capabilities
The Home Secretary explained her intention to meet with social media representatives during a speech in Parliament on 11 August.
She told MPs: 'I will convene a meeting with the Association of Chief Police Officers, police and representatives from the social media industry to work out how we can improve the technological and related legal capabilities of the police.'
Published 24 August 2011