Theresa May: I want to end all forms of violence against women
Plans to tackle violence against women and girls have been launched by the Home Secretary on International Women's Day.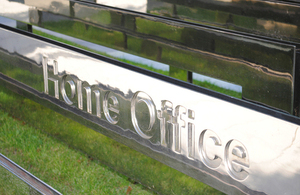 'Call to End Violence Against Women and Girls- action plan' was published alongside the government response to Baroness Stern's review into the handling of rape complaints.
Commitments in today's action plan include:
data on regional levels of violence against women - including domestic abuse, sexual assault and stalking - will be made more accessible
research will be commissioned aimed at countering the myth that false allegations of rape are common. There will be an independent consultation on the measurement of rape conviction rates
a new national stalking group to improve the police response
a campaign to raise awareness of the law around sexual offences and challenge attitudes of abuse in teenage relationships
more training for key professionals - including doctors, nurses, health visitors - on identifying and dealing with violence against women
sustainable central funding for frontline services including rape crisis centres and Independent Domestic Violence Advisors
four years of funding for the National Domestic Violence Helpline
Best start for future generations
Theresa May said: 'International Women's Day is an excellent opportunity to highlight the many ways women are making a positive impact in this country and around the world. However more needs to be done ensure that we provide the best possible start for future generations.
'I want to see an end to all forms of violence against women and girls. Our comprehensive and detailed action plan sets out how we are going to tackle these crimes - supporting those at risk, helping victims and ensuring offenders are brought to justice.
'Most importantly we need to prevent these crimes occurring in the first place. That is why we are challenging, and where necessary working to change, attitudes and behaviours.'
Funding until 2015
The detailed action plan follows the announcement of £28m of Home Office funding until 2015 for tackling violence against women and girls.
Separately, the Ministry of Justice has announced more than £10.5m of funding for three years for rape crisis services.