Theresa May condemns violence
The Home Secretary today warned rioters they would face the consequences of their actions.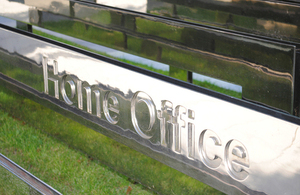 Speaking this morning, Theresa May condemned the violence that has plagued streets in some parts of London and spread elsewhere in the country.
 
And she pledged that those involved in the disturbances would face robust policing and the consequences of their actions.
Play your part
But the Home Secretary also called on communities to play their part in helping bring calm back to the capital's streets.
 
She said: "We can deal with it with robust policing and with the help of local communities. If there's anybody watching the programme who knows someone who was out on the streets, they should tell the police.'
She explained that police are adapting tactics to deal with disturbances and met with them this morning 'to ensure they have what they need'.
450 arrests
More than 450 people have been arrested in London and more arrests are being made this morning.
 
At least 70 people have already been charged in London. Other forces - particularly West Midlands in Birmingham have made a significant number of arrests.
 
She said that extra courts and a virtual court will be used today in London to deal with cases straight away.
 
She paid tribute to the 6,000 'brave men and women' who are putting themselves in harm's way.
 
'We need to make sure intelligence is used properly,' she said. 'This is about criminality, and police being able to protect the public and follow that through. They'll be working through CCTV footage and witness statements.'
 
'We can bring an end to this with robust policing and the help and support of local communities.'

Published 9 August 2011