Theresa May backs stalking awareness week
Victims of stalking are being urged to 'Name it. Report it. Stop it' during the first ever National Stalking Awareness week.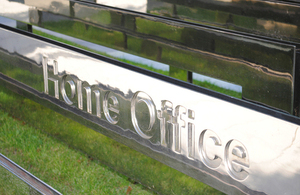 Three charities, Protection Against Stalking, Suzy Lamplugh Trust and the Network for Surviving Stalking, have joined forces with police and the Home Office to raise awareness about the issue.
Home Secretary Theresa May said: 'Stalking is a deeply disturbing crime with many victims living in fear for years – this has to stop.
'That is why tackling stalking forms a key part of our action plan to end violence against women and girls.
'I welcome the launch of this awareness week which brings together so many of the agencies involved in dealing with stalking - it will help improve understanding of stalking and most importantly ensure that all agencies treat it as a serious issue.'
What is stalking?
Stalking is generally accepted to mean repeated attempts to impose unwanted communications or contacts in a way that could cause distress or fear.
According to the British Crime Survey in 2006, up to one in five people will experience stalking in the UK in their lifetime.
Approximately five million people experience stalking in any given year.
The majority of stalkers are known to their victims either as ex-partners or acquaintances, but some people are stalked by complete strangers.
Published 11 April 2011