The XIX Pontignano Conference: Democracy and its Discontents
The Conference brings together UK and Italian politicians, business people, academics, journalists and opinion formers. At Villa Wolkonsky in Rome, 23-25 September 2011.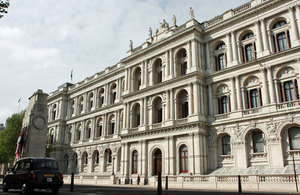 The three-day Pontignano conference takes place behind closed doors and under the Chatham House Rule

The plenary session on Friday afternoon at 17:00 is open to the press
Rome - starting today, 23 September: for the third year running the Pontignano Conference will be held in Rome at the residence of the British Ambassador in Villa Wolkonsky. The conference is organised by the British Council and the British Embassy, in collaboration with the Italian Embassy in London, the University of Siena and St Antony's College Oxford.
The Conference is the most prestigious bilateral Anglo-Italian event in Italy, and is chaired jointly by Giuliano Amato and Chris Patten (rector of Oxford University, and former European commissioner) and brings together ministers, political leaders, businessmen, academics, journalists and opinion makers of the two countries. The meeting, that examines every year crucial issues for Italy, the United Kingdom and the rest of Europe, has the extremely topical theme _ "Democracy and its Discontents" _ , coming as it does shortly after street violence in the UK and widespread dismay across Europe from the effects of the economic crisis.
Published 23 September 2011