World news story
The UN World Anti-Corruption Day
The British Government is doing everything it can to promote anti-corruption and transparency projects and activities in Kazakhstan.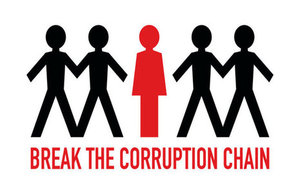 The UN World Anti-Corruption Day is commemorated on 9 December. Corruption is present in every society, and some will argue that it is part of everyday life, and necessary to get things done. We disagree. It erodes trust within societies, between businesses and between nations. This diverts resources from where they are most needed, fueling inequality and holding back social well-being. Corruption also stifles economic growth and investment, and it increases the cost of doing business – increasing entry costs into a market, and deterring firms – particularly small and medium enterprises (SMEs) and entrepreneurs, who have fewer resources. Ultimately, this stifles innovation and creates a more uneven playing field for everyone.
The British Government is working to promote anti-corruption and transparency projects and activities in Kazakhstan. Over the period from May 2013 to January 2015, a project entitled "Going beyond EITI (Extractive Industries Transparency Initiative): assistance and establishment of institutions for interaction between regional authorities, business and civil society at the local level" is being implemented. The main goal of the project is the creation and promotion of public councils for social investments in two oil-producing regions of Kazakhstan. The purpose is to ensure the transparency of extractive companies, accountability of the local state bodies and increase civil society activity, based on the experience of similar councils in the UK.
We have also been working to raise awareness around EITI implementation in Kazakhstan. It's important the general public know about their rights when it comes to social investments and public spending. EITI contributes to a more stable and prosperous Kazakhstan by promoting more progressive and sustainable governance.
EITI: Social stability leads to a powerful nation
You can find the video message we created with our international partners here
Published 9 December 2014