The UK supports the UN's International Day Against Homophobia and Transphobia
The UK believes that human rights are universal and that lesbian, gay, bi-sexual and transgender people should be free to enjoy the rights and freedoms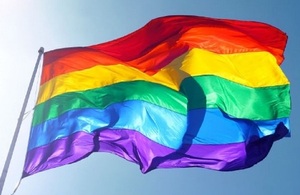 The UK believes that human rights are universal and that lesbian, gay, bi-sexual and transgender (LGBT) people should be free to enjoy the rights and freedoms to which people of all nations are entitled. Equality is an important element of the UK embassy's human rights strategy.
The UK supports the United Nation's International Day Against Homophobia and Transphobia and a British embassy representative attended the UN agencies in Vietnam's 'Free Expression' event on 15 May. The event celebrated progress in Vietnam in reducing stigma and discrimination against LGBT. The event also reinforced messages of inclusion, non-discrimination and equality which are values shared by the UK.
The UK embassy is encouraged by Vietnamese civil society's work on LGBT rights, and their emphasis on working with government towards a socially and culturally diverse and equal society, which have laws supporting that equality. We encourage Vietnam to lead the way in South East Asia on this issue. Speaking about the day Chargé d'Affaires Lesley Craig said:
We want the UK to be a leader in equality and human rights. At our best, we are defined by our tolerance, freedom and fairness. We encourage Vietnam to join us in working towards a fairer society by improving equality and reducing discrimination and disadvantage for all, at work, in public and political life, and in people's life chances.
Published 17 May 2014