World news story
The UK is looking for a candidate to be nominated as the Director of the Office for Democratic Institutions and Human Rights (ODIHR) at the OSCE
ODIHR is one of the world's principal regional human rights bodies.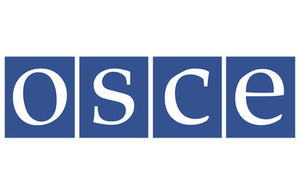 Based in Warsaw, Poland, ODIHR is active throughout Europe, the Caucasus, Central Asia and North America. The Office promotes democratic elections, respect for human rights, tolerance and non-discrimination, and the rule of law. It organizes a yearly OSCE Human Dimension Implementation Meeting, one of the largest human rights meetings in Europe. Established in 1991, ODIHR employs nearly 150 staff from 30 countries.
We particularly encourage applications from female candidates in line with our aims of supporting diversity in the OSCE leadership and representation of women in senior international positions. The successful candidate would need to be able to demonstrate extensive senior level experience in politics, international affairs, conflict issues or other directly relevant fields, as well as proven experience of dealing with human rights and democratisation issues, good mediation skills and experience of managing an organisation.
This will be a full time contracted position based in Warsaw, with regular travel to Vienna and other OSCE participating States necessary. Contract duration will be three years, with a possibility of an extension for a second term. Expressions of interest, accompanied by a curriculum vitae and detailed covering note setting out why you think you are the right candidate for the UK to nominate, should be sent to novack.gustave@fco.gsi.gov.uk by 18:00 Tuesday 14 February.
The successful candidate will be chosen by a Foreign and Commonwealth Office selection panel. The panel will base their decision on the papers received but candidates should be prepared to attend an interview, if required, on 16 or 17 February. Candidates will be informed of the selection panel's decision by Monday 20 February. The successful candidate will then face selection for the appointment by consensus of all the OSCE's 57 participating states. You should be prepared to travel to Vienna in March/April to be interviewed by participating States.
Further information on ODHIR can be found on the OSCE website. UK nationals interested in future senior appointments in the OSCE (and other international organisations) should register online.
Published 8 February 2017