The Two Worlds of Charlie F begins national tour
The Two Worlds of Charlie F', which has already taken the West End by storm, is due to kick off its UK tour at Birmingham's New Alexandra Theatre tomorrow, 19 July, with a glittering press launch.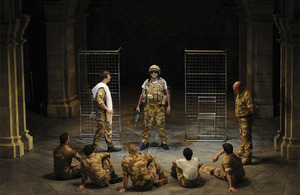 The production, performed by wounded, injured and sick Service personnel of Bravo 22 Company, brings to life their real-life stories of conflict and recovery. It is backed by patrons Chief of the Defence Staff General Sir David Richards and director Sir Trevor Nunn, as well as Hollywood actor and project ambassador Ray Winstone.
It is also getting strong support from within the Armed Forces. Corporal Philip Taber, who suffered serious gunshot wounds to his legs while serving on operations in Afghanistan in 2010, said:
I think this production is great; I actually met some of the guys taking part when I was at Headley Court and they told me how much they had got out of being involved either on the performance side of things or as backstage technicians.
I know from my own personal experience of talking to friends and people you meet that often people just don't realise what goes on and don't really know what it's like to be injured or wounded.
And Lance Corporal Scott Yarrington, from Sutton Coldfield, who lost both legs and injured an arm in an IED incident in Afghanistan in December 2010, said he was backing the project 100 per cent:
Yes, I do think it's a good thing, though sometimes I think it's a bit strange for people who have actually been there because it brings a lot back; a lot of things you are trying to forget, but still I am giving it my 100 per cent backing," he added.
The play was conceived last year as a unique collaboration between the Theatre Royal Haymarket Masterclass Trust in partnership with the Royal British Legion and the Defence Recovery Capability.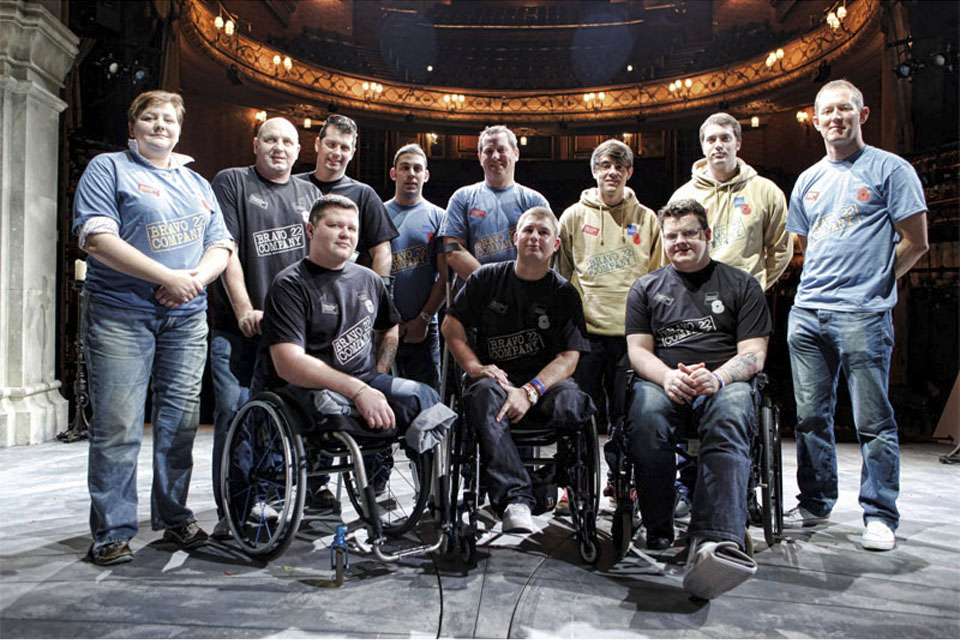 Brigadier Gerhard Wheeler, Commander of 143 (West Midlands) Brigade, said:
As the Army's regional commander for the West Midlands I am delighted to welcome the Bravo 22 Company to Birmingham.
The city has a special significance for our wounded personnel, many of whom have spent long periods undergoing treatment at the world-class Queen Elizabeth Hospital. It is therefore entirely fitting that 'The Two Worlds of Charlie F' should begin its tour here.
Much of this would not have been possible without the overwhelming support and generosity of members of the public through Service charities such as the Royal British Legion and Help for Heroes. Thank you, on behalf of us all.
Bravo 22 Company will tour the production at the New Alexandra Theatre, Birmingham; the Sherman Cymru Theatre, Cardiff, in July; the Pleasance Grand, as part of the Edinburgh Festival Fringe, in August; and will return to London's West End in early September.
In January, the play debuted at the Theatre Royal Haymarket for two performances in front of a star-studded audience, and received standing ovations and rave reviews.
The production's key aim is to use a theatrical learning environment to aid recovery, build new skills and offer opportunities to members of the Armed Forces who are transitioning into civilian life.
Published 18 July 2012